Snowy conditions already causing accidents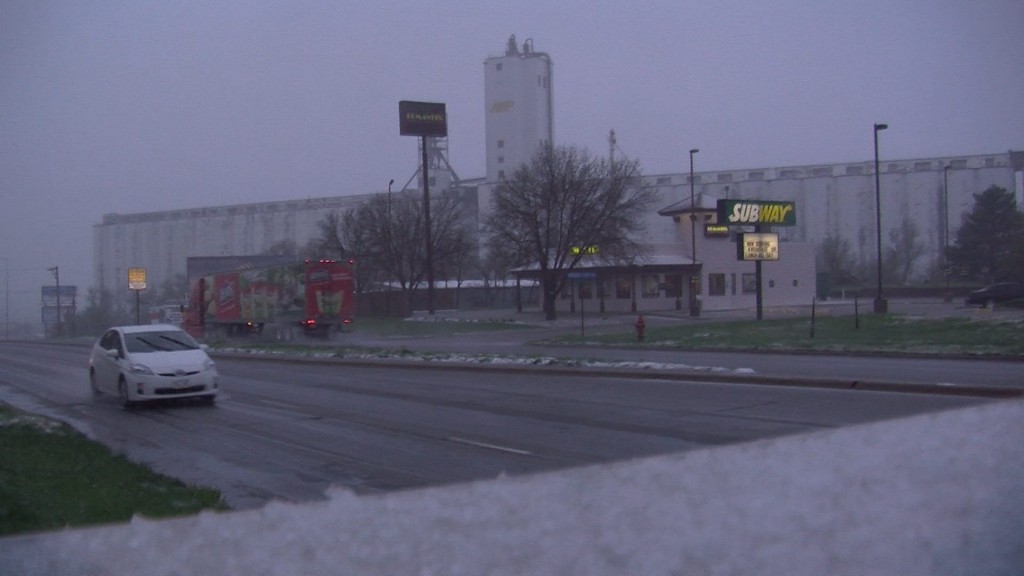 By: Bill Schammert
bschammert@klkntv.com
The latest and hopefully last round of winter is already causing problems, with Lincoln police reporting 11 weather-related accidents as of 9:30, Thursday night.
Rain made the switch to snow around 7:30, Thursday night in Lincoln. It wasn't long ago, three-days in fact, that we last saw 80-degree temperatures.
"I still have a sunburn on my shoulders from Sunday," Josh Thompson, Lincoln, said. "Now, it's snowing and freezing."
It's a sight not too often seen in Lincoln during the month of May. Lincoln has only seen snow two other times during the month since records started being kept in 1887. The last time was in 1967.
"Are we in Nebraska or Colorado?" Shane Williams, Lincoln, joked. "I don't know, this is crazy, it blows my mind."
Lincoln Public Works has been keeping a close eye on the forecast, keeping some of its material spreaders ready.
"We don't completely let our guard down until mid-May," Scott Opfer of Lincoln Public Works said.
Opfer says he'll have four material spreaders laying down a rock-salt mix throughout the four quadrants of Lincoln overnight Thursday and into Friday morning.
"People still need to be careful because with sleet mixed with water, there's that slush effect and if there's a heavy build up, it'll be slick," Opfer said.