Updated: UNL Physicists collaborate in search for "God Particle"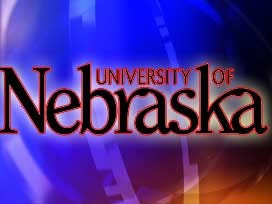 It's a big discovery for the world of Physics. Did sceintists really find the "God particle?" Scientists say they've found evidence of a particle that could explain how the Universe works. And UNL has been involved in that search for nearly 20 years.
The University's involvement is not small by any means. Physicists here have been instrumental in the search for this particle that gives all matter in the universe size and shape.
It was nothing but cheers and standing ovations for scientists at the world's largest atom smasher in Geneva, Switzerland. A big announcement Wednesday, the discovery of a new particle!
UNL Physics Professor Greg Snow and his colleagues helped to find it. "We're one of the larger University based research groups in the U.S. working on this project so it's a thrill for us to be involved in this discovery of the new particle," Prof. Snow said.
The 15-member experimental physics team actually developed portions of the particle detector that sits in the CERN laboratory in Switzerland. For the past 20 years, Snow's team has been traveling there to work with other scientists on the project.
"I was there about four days ago so I was involved in some of the discussions about what we were going to say about this observation. And so it was like being there – being able to be plugged in by video conference from my laptop at home at 2 in the morning," Prof. Snow said.
The tiny and elusive Higgs Boson particle – which until now has only existed in theory – is seen as the key to understanding why matter has mass. It's why some have dubbed it the "God particle."
But Wednesday's discovery is only the beginning. Scientists have only found strong evidence of a new subatomic particle.
"Arrows are pointing all in the right direction but it will take us some more time to be able to say with 100% certainty that this is the Higgs Boson," Prof. Snow said.
Snow predicts it will take another 10 years to make that determination. The UNL Physics team is going to continue to help with that project.