Sock Advances in French Open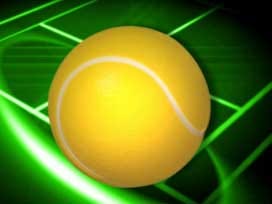 Posted By: Sports
American Jack Sock made a successful French Open debut Tuesday while wearing initials on his shoes in honor of two friends who died recently in separate car accidents.
Sock, a 20-year-old from Lincoln, Neb., beat Guillermo Garcia-Lopez 6-2, 6-2, 7-5. One of the crash victims was a high school teammate, and the other was a friend he played with in juniors tournaments.
Ranked 118th, Sock reached the main draw by winning three matches in qualifying. He has an unimpressive record on the green clay common in the United States but said Europe's red clay is different, and he likes it better.
Sock, who next plays No. 12-seeded Tommy Haas, made his first Grand Slam splash last August at the U.S. Open, where he won two matches.
Source: Associated Press