Softball opens Big Ten play with 10-2 win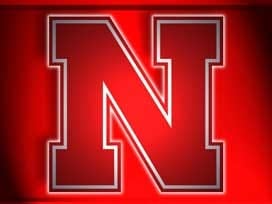 Posted By: Sports
sports@klkntv.com
Story Courtesy: Nebraska Athletics
Urbana, Ill. – An eight-run second inning powered the 24th-ranked Nebraska softball team to a 10-2 five-inning victory at Illinois in the Big Ten Conference opener for both teams at Eichelberger Field.
The Huskers pounded out eight hits in their five turns at bat, while finishing 6-for-11 with runners in scoring position. Nebraska also drew five walks and was hit by a pair of pitches. Freshman Alyvia Simmons finished 2-for-3 with a home run and a career-high three RBIs. Senior Kiki Stokes also added a pair of hits and RBIs, while eight Huskers scored a run, six produced a hit and six drove in a run.
Junior Cassie McClure pitched well in the circle for Nebraska, helping the Huskers move to 19-9 on the season and 1-0 in conference play. McClure (11-4) tossed a complete game and allowed two runs.
Nebraska jumped out to a 1-0 lead in the top of the first. Junior MJ Knighten drew a one-out walk, advanced to second on a ground out and scored on a two-out, RBI single from McClure.
The Huskers then exploded for eight runs in the top of the second. Simmons began the inning with a single and advanced to second on an error. Senior Dawna Tyson then lined an RBI double to the gap in left center to give Nebraska a 2-1 lead. Sophomore Laura Barrow followed with a walk and classmate Taylor Otte was hit by a pitch to load the bases. Stokes then lined a two-run double over the left fielder's head to push the Husker lead to 5-0.
Knighten then walked for the second time to load the bases again for sophomore pinch-hitter Austen Urness, who was plunked by the first pitch she saw to plate Otte with the fourth run of the inning. Following a strikeout, senior Mattie Fowler grounded an RBI single up the middle that scored one run but on the play, Knighten was thrown out at home. Simmons then capped the inning with a towering three-run homer off the top of the scoreboard in center that gave Nebraska a 9-0 lead.
NU stretched its lead to 10-0 in the top of the third. Barrow worked a leadoff walk, advanced to second on a passed ball and moved to third on a single from Stokes. Then with two outs, Stokes stole second base and the catcher's throw sailed into center field, allowing Barrow to come home from third.
Illinois cracked the scoreboard in the bottom of the fourth, plating a pair of runs on an RBI single and an RBI ground out to trim Nebraska's lead to 10-2.
That would be as close as Illinois could get, as McClure worked around a leadoff single in the bottom of the fifth to pick up her 11th victory of the year.
Jade Vecvanags (8-7) took the loss for Illinois, which fell to 19-10 overall and 0-1 in Big Ten play. Vecvanags threw a complete game and allowed 10 runs (nine earned).
Nebraska and Illinois wrap up their three-game series with a Saturday doubleheader at 1 p.m. The teams were originally scheduled to play single games on Saturday and Sunday, but with the threat of inclement weather on Sunday, the teams elected to play twice on Saturday.