Softball tourney in memory of Alexis Calfee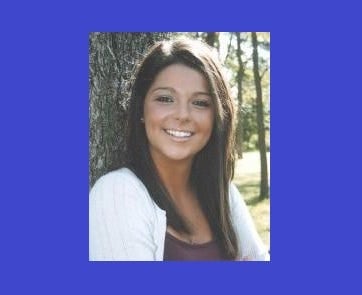 Posted by: Ashley Harding
aharding@klkntv.com
9 months ago, the young Bennet woman and her boyfriend were killed by a drunk driver. Calfee's family says the tournament is a fitting way to remember her.
Alexis Calfee's family says she enjoyed hitting a home run and touching lives along the way. A softball tournament will be held in two towns. Alexis's dad says they're the perfect way to raise awareness about drunk driving and to honor her life.
Saturday morning, softball teams from around the state will take to the fields in Bennet and Palmyra. This time, it will be in memory of 18–year old Alexis.
She and her boyfriend, 20–year old Chris Oberg were killed by a drunk driver near Emerson last September.
Lexi, as she was known, was an avid softball player.
"I was blessed enough to be able to coach her about the last 10 years. And the last year at this time, we had won the league tournament and placed second in Districts," says her father, Todd Calfee.
The man convicted in her death is currently spending up to 80 years in prison. Since last fall, it's been her parents' mission to educate the public about the dangers of drunk driving. They say coping hasn't been easy.
"There's days you have no idea where your next step is going to come from, or where your next breath is going to come from. There's times you turn on the shower and when the water hits you, it feels like needles hitting you."
Proceeds from the tournament will go to The Alexis Project, a non–profit organization dedicated to the cause. The winner will be presented with a trophy showing a young girl living life and doing what she loves. That's how Lexi's family hopes her legacy will live on.
"She never walked into a room without people laughing, smiling, and having a good time. I want people to remember that forever."
The tournament will start at 8 a–m Saturday at the Bennet softball field and then continue in Palmyra at 1 p.m.