Soldiers Return Home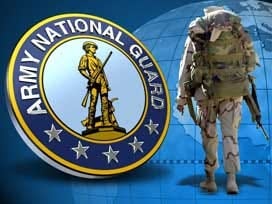 Nearly fifty National Guard soldiers from Nebraska who have spent the last year as military police in Iraq are finally home.
Families and friends met them in Nebraska City at ten a.m. Specialist Kenneth Ramsay says "my daughter jumped on me, she wouldn't let go she was like a spider monkey and I loved every minute of it."
One year ago Kenneth Ramsay left his pregnant wife Kayla and their two year old daughter Abbey to serve as a military policeman in Iraq. Today is Abbey's third birthday… And her present? Her dad is home safe.
Kenneth has been in the guard for about five years but this was his first overseas deployment. "I always try to hide it but she has worked way harder than I have this whole deployment that's no lie, she has done so well and I'm just glad the only goal I had for her, was just to survive without me there for a year. Do whatever you have to do, to do that just cope with it and I'll be home and we did it. We did it," he said.
Teary eyed families from across the state welcomed home the 45 men and women from the 192nd military police detachment.