Soldiers Return Home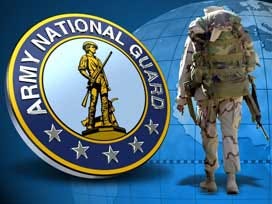 After serving for in Iraq for just under a year, nearly 300 Nebraska Army National Guard soldiers are now home.
The soldiers were met by their families at Seacrest stadium today. While in Iraq their mission was to provide intelligence support to three US Army divisions.
A special ceremony was also held where Nebraska lawmakers thanked them for their service. Now the soldiers are focusing on spending time with family. Corey Vavra says "I'm going to stay at home for a couple of months…take care of some little projects I've been working on. Hang out with my little guy and just take it easy for a little while and go back to work."
The soldiers we spoke with say it's too early to know whether or not they'll have to serve in Iraq again. They say time will tell.