Some Nebraskans benefit from Thursday's health care ruling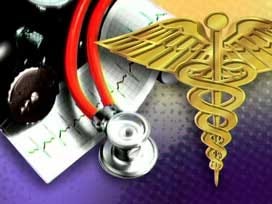 By: Rachael Witter
rwitter@klkntv.com
There are about 237,000 Nebraskans who are uninsured. For some, Thursday's ruling was huge.
About 13 percent of the population in Nebraska is uninsured, but what the big changes ahead, some can breath a little easier.
Relief. That's what mom Megan Carman feels today. Her 3-year-old daughter, Sloan, as cystic fibrosis. It's an expensive illness, totaling almost half a million dollars in just three years. Being able to keep her on insurance has always been a big concern.
"She's getting close to a lifetime cap and so you know we've worried that once we've hit that, what do we do? She never has to worry about that right now, she'll always get care," said Carman.
Pre-existing conditions can no longer factor into her ability to get coverage. But the affordable care act is not just helping those families suffering from serious disease.
"We see so many families that, because of lack of health care, have ended up in poverty," said Beatty Brasch with the Center for People in Need.
Without the ability to pay, many avoid doctors all together, but there is a point when help is the only option. Hospitals say many without insurance would wait until the emergency room was their last chance.
With this new mandate, things can change. "By not having those patients come through the ER when they don't need to, that will reduce costs for us and that becomes a better situation for the hospital," said Jeanette Wojtalewicz with CHI Nebraska.
Hospitals say less traffic in the ER is not their only benefit, they can help children like Sloane before it gets too late.