South Haymarket Development Plan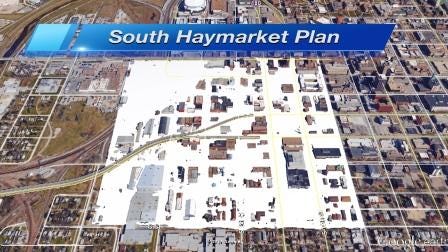 Posted By: Laurann Robinson
lrobinson@klkntv.com
We all know about the rapid–paced development of the Haymarket… but what about the south side of that area?
Today, Mayor Chris Beutler said the new South Haymarket Neighborhood Plan is vital to creating economic development opportunities, including new jobs and housing in downtown Lincoln.
"There's already development pressure and development happening in this area, along the lines of high–density residential and mixed–use, and this plan further lays out those steps that can be taken into the future," said Paul Barnes, Planner with the Lincoln/Lancaster County Planning Department.
South Haymarket is described as the area inside 4th and 10th, and O and G streets.
The planning department is working on a gameplan of what the area should look like in 20–25 years.
Their vision has the up–and–coming neighborhood reaching 1,000 to 2,000 residential units, as well as new businesses.
But some business owners are concerned about what could happen to companies that don't fit the city's vision.
"A lot of those businesses have been located there for decades, some of them. A lot of the uses that they currently use the land for don't necessarily fit in with the expectations for how the area will be used 25 years from now," said Tim Hruza, with the Lincoln Independent Business Association.
Barnes did address those issues, saying quote…
"The plan is not intended to push out any existing businesses."
The South Haymarket Neighborhood Plan still has to go through the city council in another public hearing on December 21st.
For a link to the full South Haymarket Neighborhood Plan, go to http://www.lincoln.ne.gov/city/plan/long/sohay/sohay.htm#s