Southern Miss Contest Moved to Memorial Stadium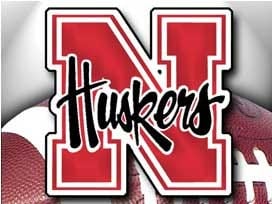 Posted by: Sports
Nebraska and Southern Miss officials announced on Thursday that the 2013 football game between the schools will be played at Memorial Stadium in Lincoln. The contest on Sept. 7, 2013, was originally scheduled to be played in Hattiesburg, Miss., on the same date.
The game will be the second in a three-game agreement with Southern Miss. The schools opened the 2012 season against each other with Nebraska winning, 49-20, on Sept. 1. Southern Miss is also scheduled to visit Lincoln on Sept. 26, 2015.
"There were discussions about moving this game to a neutral site, but as we continued to talk with Southern Miss, moving the game to Lincoln became an option," Nebraska Athletic Director Tom Osborne said. "That opportunity appeared to be the most beneficial for both schools at this time."
The change in the schedule will give Nebraska eight home games in the 2013 season, including the Huskers' first five games of the year. Nebraska will open the 2013 season against Wyoming on Aug. 31 and also have home non-conference games with UCLA (Sept. 14) and South Dakota State (Sept. 21).