Southeast Community College Considering New Downtown Campus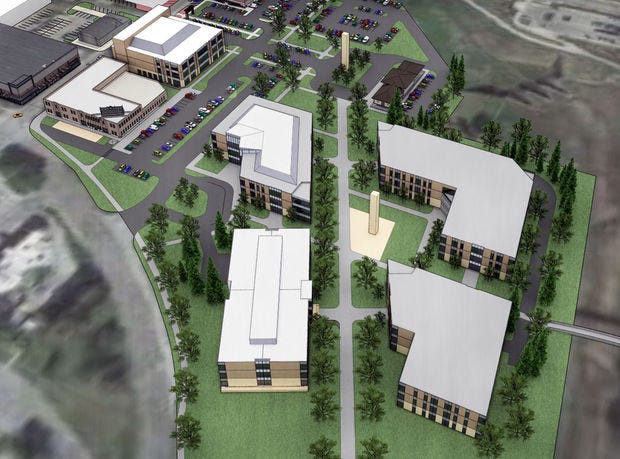 Posted by: Laura Wilson
lwilson@klkntv.com

LINCOLN–Southeast Community College is looking to expand, proposing a new campus in downtown Lincoln's future Telegraph district.
It would primarily be a 2–year feeder program into UNL—designated for SCC academic transfer students, interested in arts and sciences, as well as business degrees. Southeast Community College already has what is called an Education Square at 12th and "O."
Students can take some of their classes downtown, but not all of them.
This new campus would change that, though.
"It would create an affordable option to get a 4–year degree right in the center of town. It would allow us to expand our career and technical programs, which is very critical," said SCC President Paul Illich.
The current Lincoln campus, located at 88th and O, would focus more on its career and technical programs.
In recent years, students have been wait–listed for some of those classes.
"This would set us up for the future and make sure we can minimize those waiting lists and to create a qualified workforce that Southeast Nebraska absolutely needs. This plan goes far beyond Lincoln," Illich explained.
"It includes the other campuses as well as the learning centers throughout the 15 counties," he added.
Next month, SCC will begin issuing surveys to gauge public support on the project.
Already, students are weighing in.
"I know a lot of people go to 4–year universities because they are a lot larger. It would be a lot better to have it on a lower–scale price. I would like that because then it would show you a broader spectrum of what you can do," said SCC student Bryant Wells.
"I think it would be good. The only thing is the parking could be an issue, unless UNL has a parking lot we could use," SCC student Cassaundra Gottschall said.
The 508–million dollar proposal includes renovating SCC's current locations—in Lincoln, Beatrice, and Milford.
Ultimately, the SCC Board of Governors would have to approve the proposal.
Next, it would need to be voted on by taxpayers.