Sparks fly at Saline County meeting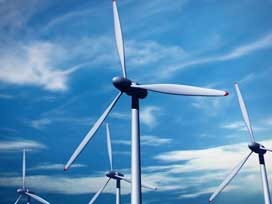 Posted By: Brent BonFleur
bbonfleur@klkntv.com

Sparks were flying Tuesday at a meeting in Saline County.
The topic? Wind turbines.
There were two clear sides at the meeting: those who see the turbines as a revenue source to improve their community and those who think the turbines could tear their community apart.
"I don't care what people say about these things," said Christina McClain, who just moved to the area five months ago with her husband.
"They can say whatever they want – but it comes down to the almighty dollar!"
McClain said she dumped all of her savings into building a new house, and she didn't find out that the turbines might be built near her property until she received a letter in the mail two weeks ago.
The turbines have been an on-going discussion the last eight years, with recent legislative changes allowing the project to move into its next phase.
"They knew Saline County was an outstanding place for wind, but there weren't the regulations, rules, laws, credits, incentives passed at that time to get to second base," said Marvin Kohout, Chairman of the Saline County Board of Commissioners.
The project is one second base now – after being approved by a 3-0 vote (two members abstained).
"I'm furious," McClain continued.
"And why am I furious? Because my house is here, and now there's going to be a wind turbine right here. And I don't want to look at it, I don't want to see this all the time, I don't want to hear it."
Other residents voiced concerns that the turbines – which by law must be built at least 1,000 feet away from any homes – would lower their property values, hurt the environment and even pose health problems.
Representatives for the Nebraska-based developer said they've met or exceeded state and federal regulations regarding safety – both for residents and the environment.
The turbines are projected to raise up to $400,000 – money that could be used to improve local schools, roads and the fire department.
"For the majority, I look at it as probably a win–win for Saline County," Kohout said.
Some residents who support the turbines say the economic gain for both individual landowners and the county is just too good to pass up.
Still, many people say they felt the decision was made without their input – and that money was placed above community.