Spartans Defeat Huskers, 5-2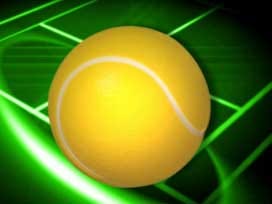 The No. 68 Nebraska men's tennis team dropped its second match of the weekend as it was defeated by the No. 69 Michigan State Spartans, 5-2, on Sunday afternoon. The Huskers are now 10-12 on the season with a 3-6 record in Big Ten action. Michigan State improves to 16-10 and 5-5 in Big Ten play.
The Huskers changed up their doubles lineup on Sunday, but went on win on all three courts.
On court No. 1 NU's duo of Andre Stenger and Eric Sock downed MSU's Aaron Pfister and Drew Lied, 8-7. At the No. 2 spot, Nebraska's Benedikt Lindheim and Robert Schulze were victorious over Michigan State's Austin Brooks and Harry Jadun, 8-4. One court No. 3, The Huskers' squad of Christopher Aumueller and Stefan Gollner downed MSU' Denis Bogatov and Gijs Linders, 8-3.
Nebraska couldn't keep the doubles momentum going into singles play where they were only able to pick up one more point.
The Huskers second point of the match came on court No. 3 when NU's Schulze defeated Michigan State's Ronnie Hulewicz, 6-3, 3-6, 6-1.
Playing at the No. 1 spot in the Huskers' lineup was Aumueller, who was defeated by MSU's Pfister, 6-4, 6-3. Michigan State's Bogatov downed NU's Lindheim, 4-6, 6-4, 6-4, on court No. 2.
The Spartans went on to sweep the bottom half of the lineup winning on courts No. 4, 5 and 6.
On court No. 4, MSU's Lied downed NU's Stenger, 6-2, 6-7, 6-4. At the No. 5 spot, the Spartans' Brooks was victorious over Nebraska's Tom Blackwell, 4-6, 7-5, 7-5. MSU's Linders downed NU's Gollner, 6-3, 6-4, at the No. 6 spot.
The Huskers will be back in action on Friday, April 20 when they travel to Minneapolis, Minn., to take on the Minnesota Golden Gophers. Friday's match will begin at 3 p.m.
No. 69 Michigan State 5 def. No. 68 Nebraska 2
Doubles
1. Andre Stenger/Eric Sock (NU) def. Aaron Pfister/Drew Lied (MSU) 8-7
2. Benedikt Lindheim/Robert Schulze (NU) def. Austin Brooks/Harry Jadun (MSU) 8-4
3. Christopher Aumueller/Stefan Gollner (NU) def. Denis Bogatov/Gijs Linders (MSU) 8-3
Order of Finish: 3, 2, 1
Singles
1. Aaron Pfister (MSU) def. Christopher Aumueller (NU) 6-4, 6-3
2. Denis Bogatov (MSU) def. Benedikt Lindheim (NU) 4-6, 6-4, 6-4
3. Robert Schulze (NU) def. Ronnie Hulewicz (MSU) 6-3, 3-6, 6-1
4. Drew Lied (MSU) def. Andre Stenger (NU) 6-2, 6-7, 6-4
5. Austin Brooks (MSU) def. Tom Blackwell (NU) 4-6, 7-5, 7-5
6. Gijs Linders (MSU) def. Stefan Gollner (NU) 6-3, 6-4
Order of Finish: 6, 1, 4, 3, 5, 2