Special Olympics Athletes Arrive in Lincoln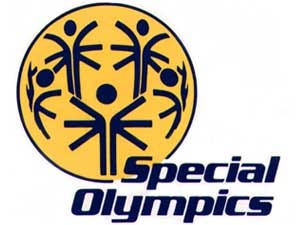 Thousands of special Olympics athletes are now in the capital city their arrival made the Lincoln airport one of the busiest in the world. One by one they parked on the tarmac and when the doors opened.
"You wouldn't believe it I'm jacked up right now I'm stoked to be here it's an honor,"Mike Hedrick said.
A loud Nebraska welcome greeted all three thousand athletes as they got off their planes and stepped foot in Lincoln. More than 160 planes flew in every 90 seconds on Saturday, every one of them, piloted by volunteers like Wyatt Bell.
"You know its ecstatic its great nothing better than seeing kids happy smile and motivated."
It's a sight hundreds of onlookers took in including Jordan Mar and Debbie Crippen who couldn't miss it.
"I think a lot of times they don't get the support they deserve and they're pretty special people once you get to know them," Mar said.
"A lot of times with disabilities you focus on what someone can't do but here we're seeing all that they're able to do,"Crippen said.
So now as the week moves on, those athletes will compete with their goals set.
"Just do my best and hope I win gold,"Hedrick said.
The athletes will start early Sunday morning they'll begin practicing in their sports and getting used to the venues they'll be playing in.