SPECIAL REPORT: Inmates get 'second chance' at life after prison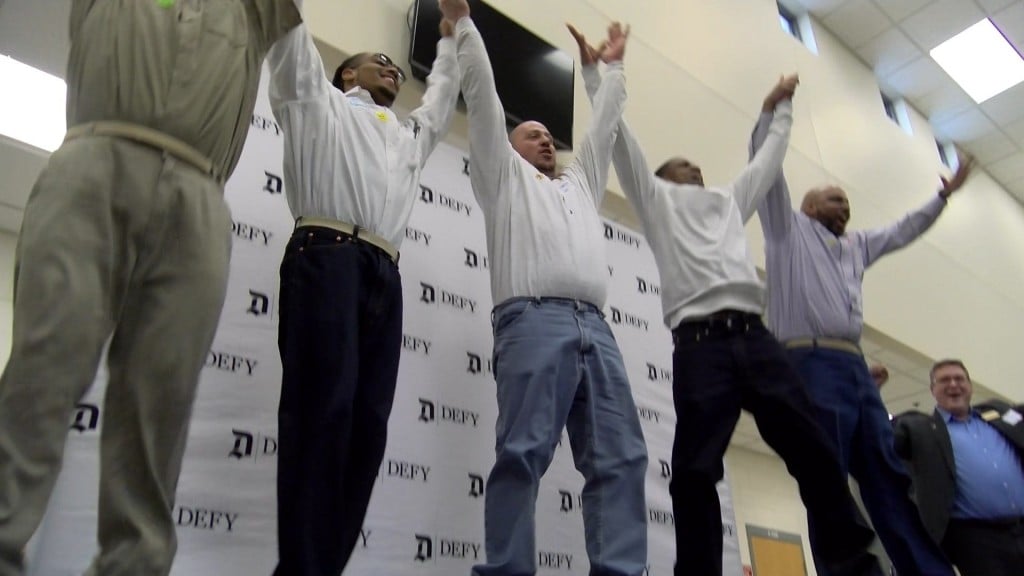 Inside the Tecumseh State Correctional Institution houses some of Nebraska's biggest criminals.
But it also is where 34 inmates are working toward a second chance.
"We can actually be a positive force in the community if allowed to be given a second chance," Richard Cook, who is currently serving life in prison for first degree murder, said.
While he'll likely never see life beyond bars, he's trying to help others find their potential post prison.
"I know guys that are good at word working, I know guys that are good at law," Cook said. "I know guys that are good engineers – that are locked up. Some temporarily, some forever, and I hope the community gets to see these talents at some point."
Cook and 33 others recently graduated from Defy Ventures, a six–month program that transforms inmate's attitudes.
It teaches them how to reenter society with life skills and how to not fall back on what they knew the last time they were on the streets.
It's been implemented in four of Nebraska's prisons, and so far, it's working.
"We've been able to get 100% of our graduates in Nebraska employed once they move over to community corrections," Jeremy Bouman, executive director of Defy Ventures in Nebraska, said.
Bouman's entrepreneurial background helps to teach inmates like Rodney Mason how to incorporate legal businesses upon release.
Like Richard, Rodney also faces life in prison. But that hasn't stopped him from becoming a good role model for his daughter – by creating an anti–bullying clothing line.
"I seen there was so much bullying going on out there in society," Mason said. "I feel like teenagers is visual people and they need to see their work, so I came up with a clothing line that will be able to express their feelings."
For many of these men, it's the first time they've dawned a cap and gown, symbolic of taking a step toward a brighter future.
It's a second chance at defying the bad boy stereotype – and the first chance at a life full of opportunity.