Speed Skating Coming to Lincoln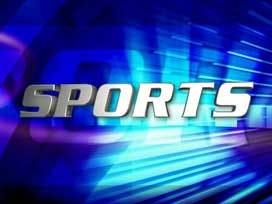 The 2010 Indoor National Speed Skating and the 2010 Figure Nationals and Team USA Trials will be held at the Pershing Center in Lincoln, Nebraska. This year is the 25th year that the championships will be held at Pershing and in Lincoln. The first time Pershing held the event was in 1962!
Former USA Roller Sports members and Olympic speedskaters, Kimberly Derrick and Anthony Lobello plan to attend the 2010 Indoor National Championships at the Pershing Center in Lincoln, Nebraska.
Kimberly grew up on roller skates! Between the ages of 6 and 18, Derrick won and placed in numerous USA Roller Sports National Championships. Derrick was on the USARS World Team in 2001 and 2002 and won four gold medals, two silver medals and one bronze medal. She was a member of the 2006 and the 2010 Olympic Speedskating Team.
Anthony started speed skating on roller skates at 7 years old. Lobello is a USA Roller Sports indoor national gold medalist and World gold medalist. Anthony competed as a member of the USA Roller Sports Junior World Team in 2000 and 2001. He was a member of the 2006 Olympic Short Track Speedskating Team.