Spring Football Practice Report March 7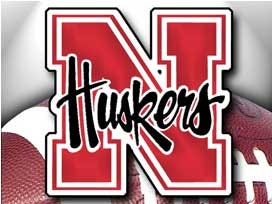 Posted By: Sports
sports@klkntv.com
Courtesy: UNL Media Relations
Lincoln, Neb. – The Nebraska football team practiced for just over two hours in helmets and shorts on Tuesday in the Hawks Championship Center due to high winds.
Defensive coordinator Bob Diaco spoke to the media following practice.
"I'm excited the guys seem super, super excited to learn and work to get better," Diaco said. "Everybody is just trying to learn. The installation stacked on today so they had to persevere to try and slow the game through the installation."
Diaco mentioned the health and physical progression of the athletes, as well as the coaching staff.
"That's all relative to so many things; good attitude, the personnel that you have, the personnel as it relates to your opponent so I can't begin to prognosticate that," Diaco said. "Everybody is trying hard. Everybody is going to get better every day, so wherever they're at, wherever the coaches are at, wherever I'm at, wherever the players are at, Coach Riley's charge is that everybody improves and everybody is going to improve."
Diaco briefly discussed the players' adjustment to the new 3-4 defensive scheme.
"The guys are surely physically adapt and doing the job we are going to ask them to do," Diaco said. "There's enough brain power and fast action through diagnosis. That is not going to be a limitation. They've got a lot of conditioning built up where they're going to be able to go hard long. I'm pleased with the tangible skill of the defensive players. We could definitely get our work done."
The Huskers will be back in action for spring practice on Wednesday. Nebraska's annual Red-White Spring Game is set for Saturday, April 15 at Memorial Stadium and tickets are on sale at Huskers.com.