Spring freezes may cause problems for fruit farmers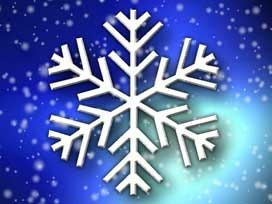 By: Megan Palera
mpalera@klkntv.com
March's abnormally hot weather made Spring blossoming happen a lot sooner this year. The temperature only has to dip slightly below 32 degrees tonight to create trouble for fruit farmers.
The fruit buds on Alex Martin's apple trees near Ceresco have already blossomed, three weeks ahead of schedule. Three weeks too early.
"Normally people get excited when it's warm in February and March. I say no, I like to stay cold until after April," said Alex Martin of Martin's Hillside Orchard.
That's because the risk of frost damage increases tenfold. 1,500 apple trees sit in his orchard right now. If the temperature hovers at 28 degrees Tuesday night, he could lose ten percent of them.
If it drops, just three more degrees, he could lose 90 percent of his crops, a major hit for his business.
"The apples and peaches are probably 80 percent of it. I really don't want to have a freeze tonight," he said.
So, for the next few nights, Martin will be watching his trees very closely giving them a little extra TLC. But without any defrosting equipment, there's not much he can do except sit and wait. "All we can do is ring our hands, hope, cross our fingers," he said.
As for home gardens, cover up your plants and flowers or if you can bring them indoors. Martin says even using a sprinkler can help avoid the frost.