Spring Game Information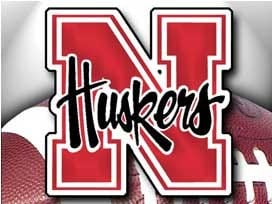 Posted By: Sports
Spring Game Set for Saturday at Memorial Stadium
Nebraska's annual Red-White Spring Game is set for Saturday afternoon at Memorial Stadium, with kickoff at 2 p.m.
The game will be streamed live on BTN2Go, with tape-delayed national television coverage at 7 p.m. Saturday evening on BTN and a statewide telecast on NET at 2 p.m. on Sunday.
Nearly 48,000 reserved tickets have been sold, with a large walk-up crowd expected on Saturday. Fans hoping to avoid long lines and delays at ticket windows are encouraged to purchase their tickets on-line at Huskers.com and use the print-at-home option.
Tickets can also be purchased in person at the Nebraska Athletic Ticket Office for the remainder of the week (8 a.m. to 5 p.m., thru Friday) or by calling 1-800-8-BIG RED. Those fans picking up their tickets at will call on Saturday are encouraged to arrive early to avoid long lines.
Reserved tickets for the game are $10 each, while youth in eighth grade or younger will be admitted free if they take the Drug Free Pledge at halftime of Saturday's game. Youth must still secure a complimentary ticket for admittance by contacting the Ticket Office. On game day, complimentary tickets for youth must be obtained at the Ticket Office main inside windows. Free youth tickets will not be available at any of the satellite ticket selling locations around the stadium.
The following reminders should be of assistance for those planning to attend Saturday's game.
· Fans purchasing tickets on Saturday can do so at the following locations—The Athletic Ticket Office in the Stadium Drive Parking Garage, Gate 10 ticket windows (NW corner of stadium) and on the East Stadium Plaza. The ticket office and other ticket selling locations will open at 10 a.m. on Saturday.
· All seating areas in Memorial Stadium with the exception of the 600 Level of East Stadium will be open on Saturday.
· The majority of gates to Memorial Stadium will be open for Saturday. Gates 1, 6, 8, 17 and 23 will not be open on Saturday.
· Handicap entrances will be located at the following: Gate 15 (North Stadium), Gate 16A (East Stadium), Gate 23A (Section 14D in South Stadium) and Main West Stadium/Press Box Entrance (Section 225D).
· UNL Parking Services will cashier Lot 9 (14th and Avery Parking Garage) and other campus lots for public parking. The charge will be $5 per vehicle. Public parking will also be available at Haymarket Park and the Pinnacle Bank Arena festival lot for $5.
· STARTRAN will be providing shuttle service from South Pointe Pavilions (27th and Pine Lake) and North Star High School (5801 No. 33rd Street). The buses will park on R Street near the Lied Center. Shuttles begin at Noon and return trips start at the beginning of the fourth quarter. Cost is $5 per person each way.
· The Husker Nation Pavilion will be located on the East Stadium Plaza with activities beginning at 11 a.m. First National Bank will be sponsoring an autograph zone from 11 a.m. to 1 p.m. with 2013 Husker seniors Quincy Enunwa, Ciante Evans, Ron Kellogg III and Jeremiah Sirles scheduled to appear.
· A Union Pacific mini train will be set up in the parking lot at Haymarket Park with free train rides for all ages from 10 a.m. to 1:30 p.m. The train will be located just west of the main gate to Hawks Field.
· Nebraska will honor several student-athletes during pregame ceremonies. The presentation of the Brook Berringer Citizenship Team will happen approximately 20 minutes before kickoff. The Cletus Fischer Scholarship will also be presented on Saturday.
· The youth portion of the Drug Free Pledge at halftime will be led by Jack Hoffman, with assistance from 2013 Husker senior C.J. Zimmerer. Olympic bobsledder Curt Tomasevicz will lead the adult pledge.
· In addition to the spring game at Memorial Stadium, the Nebraska track and field teams will host the Nebraska Quad on Saturday at Ed Weir Stadium, with field events beginning at 11 a.m. and running events starting at 3 p.m. The Nebraska softball team will take on Iowa at Bowlin Stadium beginning at 4 p.m. Fans can use their spring game ticket for free admission to the softball game and the track meet is free to the public.