Spring Game Tickets go on sale Feb. 1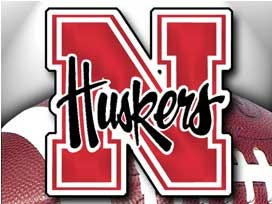 Nebraska fans will get their first opportunity to purchase tickets for the Red-White Spring game, beginning on Wednesday, Feb. 1 at 8 a.m. The 2012 spring game is set for Saturday, April 14 at Memorial Stadium with kickoff at 1 p.m.
Nebraska fans may purchase tickets online at Huskers.com, by phone at 1-800-8-BIG-RED, or in person at the Nebraska Athletic Ticket Office, located in the Stadium Drive Parking Garage (8 a.m.-5 p.m., daily). Reserved tickets are $10 each. Once again, all seats in the stadium are being sold on a reserved ticket basis, and all individuals must have a reserved ticket for the game. Despite construction on the East side of Memorial Stadium, the only seats not available for the 2012 spring game will be the East Balcony.
Fans are encouraged to purchase their tickets early to ensure their reserved seats for the contest. Each of the past three years more than 25,000 tickets were sold by the end of the first day of sales.
Nebraska will once again conduct the Drug Free Pledge at halftime of this year's game. Youth (eighth grade or younger) are encouraged to take part in the Drug Free Pledge on the field, and those who do will be admitted to the game for free. Drug Free pledge participants do need to secure a ticket in advance of the contest by calling or visiting the Ticket Office. Parents or sponsors of the youth taking part in the pledge will need to buy a reserved ticket ($10).
A limited number of $15 club seats will be available on a first-come, first-served basis. UNL faculty and staff will be able to purchase reserved tickets to the spring game for $5. Faculty and staff should purchase their tickets in person at the Ticket Office or over the phone, and will also be asked to show their staff ID at the gate on the day of the game. UNL students will be admitted for free to the game, but will need to have a ticket in hand for admittance. UNL students should also go to Huskers.com beginning on Feb. 1 to secure their ticket for the game.
`
2012 Red-White Spring Game
Date: Saturday, April 14
Kickoff: 1 p.m.
Tickets: $15 club seats (limited availability); $10 reserved tickets go on sale on Wednesday, Feb. 1 at 8 a.m., UNL Faculty & Staff, $5;
UNL Students, Free (must secure a ticket)
Drug Free Pledge: Youth 8th grade and younger are encouraged to take Drug Free Pledge at halftime
(admitted for free, but must have a ticket)
Radio/Internet: Husker Sports Network/Huskers.com
Husker Nation Pavilion: Activities begin at 9 a.m. with Nebraska soccer game vs, South Dakota State (Ed Weir Track)