St. Elizabeth CEO Bob Lanik moving on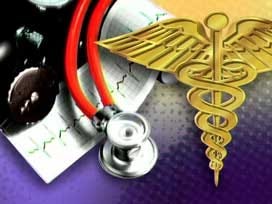 After 37 years, a man who's helped shape the expansion of local health care is stepping aside.
Bob Lanik, CEO of St. Elizabeth's Regional Medical Center is leaving. He took the medical center from a one building clinic in the 1970's to the massive hospital with state–of–the–art technology it is today. Since Lanik has served as CEO, St. Elizabeth's has been named a top 100 hospital five times. He says what's most impressive is how much he learned in the position. He says, "What what a great thing it is that we do in hospitals and healthcare, taking care of the sick and the injured. I learned to love the people I've worked with and the rest is all history."
Lanik will become CEO of Four Nebraska Catholic Health Initiative Hospitals, which is the company St. Elizabeth's falls under. He'll also do some national work for them. A search for his replacement will begin in May.