St. E's internship offer real life experience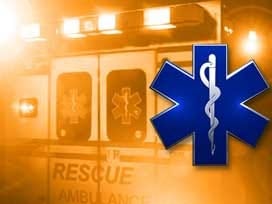 Six high school students in Lincoln have the opportunity to jump start their career with a dream internship this summer at St. Elizabeth Regional Medical Center.
Katie Loof is one of the six lucky students chosen this year. She's had the opportunity to work in the critical care unit, the burn center, NICU and physical therapy. She says the most interesting experience was when she responded to a code. "It was like I was in a movie. I was running down the hall and then across the hall, I see the crash cart and a team of doctors behind them. It was interesting how they came together and worked together to help the patient."
Dr. Arthur Molnar started the program at St. E's after joining a similar program as a teen growing up in Chicago. He says, "Not only are you following the coattails of physicians or a nurse, but you also get to be involved in something to see if you're making a difference."
The interns have the chance to see the passion the doctors have while learning about the science, math and technical sides of a career in health care. Dr. Molnar says, "The students come away with just a wealth of experience and knowledge that we just simply can not deliver in a classroom."
At the end of the program, students present a research project that could possibly be published in a national journal.