St. Michael's preps for annual festival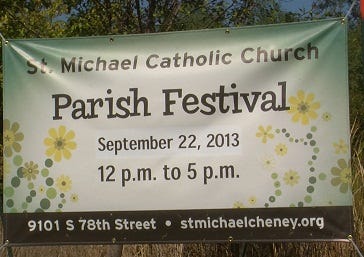 Posted By: Camila Orti
corti@klkntv.com
Volunteers at St. Michael's Catholic Church are busy prepping for their annual fall festival.
Organizers say the event draws thousands of people every year, particularly for the food.
Evelyn Janousek has been in charge of baking since the very first festival more than 30 years ago. She says the Parish tradition has grown immensely.
"Years ago we used to have a little white church and we handed the sloppy joes and the cake through the windows of the church," Janousek said.
There will be more than 300 homemade cakes and pies for sale at the festival, plus plenty more to eat.
Organizers say games and activities will entertain the entire family.
The festival is from noon to 5 p.m. Sunday Sept. 22 outside of St. Michael's Church at S 78th and Yankee Woods Drive.