St. Monica's Amazing Chase takes on Lincoln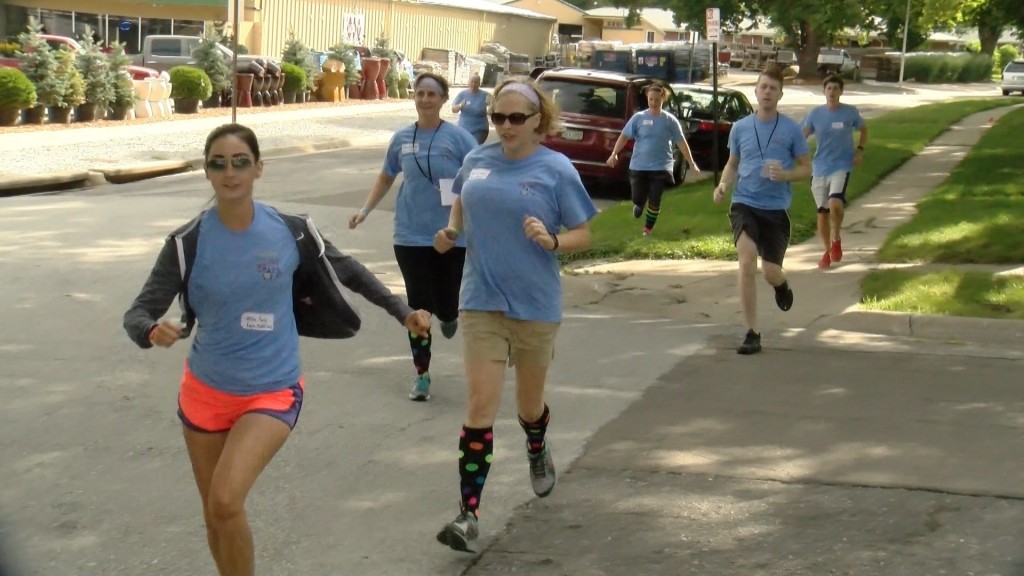 Twenty-eight teams participated in the Amazing Chase put on by Saint Monica Saturday and they raised over $95,000 for the organization.
One team alone raised around $13,000.
"Were just really excited because St. Monica raised their goal of fund raising and that's ultimately what it's all about," said Kate Stous, with the Union Bank and Trust Team.
St. Monica's is a non–profit rehabilitation center for women in Nebraska and workers say this fundraiser is vital to their mission.
"It basically helps us serve more women, because our funding doesn't allow us to serve as many women as we want to and who need it, and we always have a long waiting list. So that really helps us fill a gap so we can actually serve more women. So it is critical to what we do," said Marry Barry Magsamen, Executive Director.
Each team is composed of four members: the beauty, the bronze, the belly, and the brains.
Each clue leads the teams to different destinations around Lincoln and when they arrive a challenge awaits.
The challenges consist of everything from sports, to eating contests, and so much more.
Completing each task successfully was the key to winning the next clue and moving on to win the chase.
The race lasted anywhere from 2-3 hours depending on the challenges.
This year the "Right to Bare Arms" team, representing INSPRO Insurance, took the win!
If you would like to join next years Amazing Chase all you have to do is contact St. Monica's.
https://sna.etapestry.com/fundraiser/StMonicas/amazingchaseXI/