State Basketball means booming business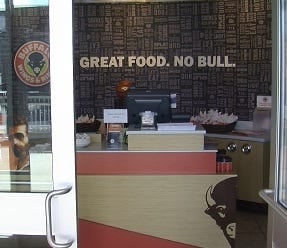 By: Bill Schammert
bschammert@klkntv.com
In a span of ten days, thousands of basketball players, parents and fans are descending upon the capital city. State basketball means a big paycheck for area hotels and restaurants.
"We've been busy with games Thursday, Friday and Saturday," Kevin Wolf with Buffalo Wings and Rings said. "We anticipate we'll be even busier this weekend with the boys in town."
The Convention and Visitors Bureau estimates Girls and Boys State Basketball brings $5 to $6 million into the city of Lincoln.
With dozens of games at the Pinnacle Bank Arena, many are getting their first taste of the Railyard.
"It's actually been busier than we expected," Wolf said. "But you get through those challenges, and that's a good problem to have."
With 48 high school basketball teams coming to Lincoln this weekend, Wolf says he'll have a staff of 40-to-50 people on the clock at any given time.
And it's not just restaurants. You'll be hard pressed to find a room this weekend. Even with three new hotels in the $344 million West Haymarket Development, Embassy Suites is still booked solid.
All 252 rooms are sold out in the hotel four blocks to the east.
"It's also MIT weekend which is going to bring in the youth basketball sports that's hitting the area high schools as well," Director of Sales, Tina Bretting, said.
She says it's nice the city has more rooms available, but Embassy Suites continues to sell-out on a regular basis.
Add two Husker basketball teams hotter than ever and a Women's NCAA Regional coming to the Pinnacle Bank Arena, and you'd be hard pressed to find downtown businesses complaining about the month of March.