Stand against racism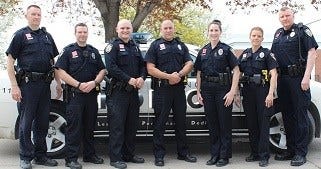 Posted By: Megan Conway
The YWCA is joining a national event to 'Stand Against Racism.' You can stop by the "Y" tomorrow at 27th and O streets and sign a pledge against racism, saying it'll no longer be tolerated or ignored.
Started in the 80s, the campaign brings awareness to racism that it still exists.
"Overall, the community needs to recognize that there is all different kinds of racism out there, whether or not you believe that it's happening or not, it is happening and we need to be comfortable speaking about it," says Emily Fullerton, program director at the YWCA.
The YWCA also has buttons to wear this weekend in honor of the event. It's a free will donation for them. The Lincoln Police Department came in and got 460 buttons Thursday.