Stars fall in final minute, 3-2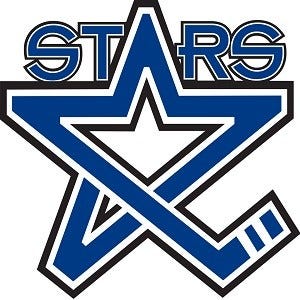 Posted By: Sports
Sports@klkntv.com
Courtesy: NU Media Relations
Lincoln, Neb. – The Sioux City Musketeers scored with 1:03 remaining to hand the Lincoln Stars a 3-2 loss in the Ice Box on Friday night. Musketeers forward Solag Bakich was credited with the game-winning goal on a broken play that bumped the Stars to 14-11-3 ahead of their third game in four days on Saturday against the Tri-City Storm.Neither team scored in the opening period despite each firing ten shots on net. Sioux City broke the deadlock on the power play at 3:16 of the first period when Connor McMenamin cut toward the slot and ripped a wrist shot past the blocker of Cayden Primeau.Lincoln responded on the power play at 14:14 of the second when Christian Evers muffed a shot from the point, leading to a carom off Brandon Schultz for his sixth of the season. Gustaf Westlund had the secondary assist on the play for his team-leading 14th assist of the year. The power play frenzy continued three minutes later as Sioux City converted for the second time to make it 2-1. Connor Ford had the go-ahead goal for the Musketeers. Ethen Frank brought the Stars even for the second time in the game with a snap shot over the shoulder of Kivlenieks to make it 2-2 at 2:25 of the third. Sam Sternschein and Dominick Mersch assisted Frank's goal.Lincoln finished 1/1 on the power play and 2/4 on the penalty kill. Primeau made 28 saves.
The Stars mobile app is available in the iTunes and Google Play stores with "tap to buy" tickets, in-game push notifications and a rewards program that puts fans in the skates of a player. Download Now!
For tickets and information regarding ticket packages for the 2016-2017 season call the box office at 402-474-7827 or log on to lincolnstars.com.