Stars pump Lancers, 5-1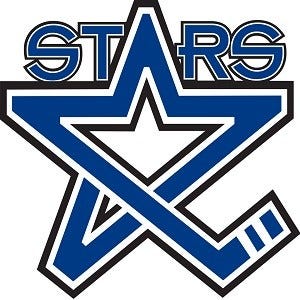 Posted By: Sports
Sports@klkntv.com
Courtesy: Lincoln Stars
Lincoln, Neb. – The Lincoln Stars used a three-goal first period to beat the Omaha Lancers, 5-1, on Saturday in the Ice Box.The win marked the Stars sixth in a row and improved their overall record to 13-9-3 ahead of a one-week break. Omaha took the first lead of the night at 12:22 of the first when Austin Alger fired a wrist shot from the slot over the left shoulder of Stars goalie Derek Schaedig. The Lancers lead was quickly erased as the Stars responded on the power play only thirty seconds later. Dylan Woolf made it 1-1 with a rebound goal for his fourth of the season. Henry Bowlby and Gustaf Westlund had the assists.
The game-tying goal triggered the Teddy Bear Toss – prompting fans to throw teddy bears on the ice to benefit underprivileged families in the surrounding communities through the Community Action Partnership.
One minute after Woolf made it 1-1, Casey Dornbach notched his fifth of the season with assists to Luke Jaycox and Eero Teräväinen to give Lincoln a one-goal lead. Before the end of the period, Jake Nielsen moved down the right wing boards and slid a pass to Sam Sternschein who fired a one-timer for his fifth goal of the season. Westlund earned a secondary assist.
Sternschein added his second of the night in the second period when Westlund found him on the back door for a tap-in. Woolf had the secondary assist. The lead held for the remainder of the night with the help of Shaedig who made 26 saves in his fourth consecutive win. Kyle Kawamura added the Stars fifth goal with one second remaining. Justin Kendall had the helper on Kawamura's second of the season.
The Stars finished 3/4 on the power play and 4/4 on the penalty kill. The teams combined for 144 penalty minutes.
For tickets and information regarding ticket packages for the 2016-2017 season call the box office at 402-474-7827 or log on to lincolnstars.com.