Stars Shine At USHL/NHL Top Prospects Game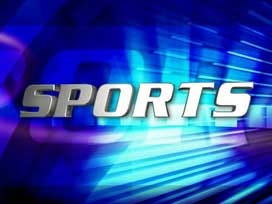 Posted By: Sports
sports@klkntv.com
Courtesy: Lincoln Stars
STARS SHINE AT USHL/NHL TOP PROSPECTS GAME
Cotter, Krygiers, Lapointe, McCabe showcase talents for NHL scouts at three-day event
*PHOTO CREDIT: Brandon Anderson, USHL*
LINCOLN, Neb. – Five Lincoln Stars players and four staff members took part in the 2018 USHL/NHL Top Prospects Game on Tuesday night at the Viaero Center in Kearney. Paul Cotter, Christian Krygier, Cole Krygier, Philippe Lapointe and Devlin McCabe helped give the Stars the highest representation during the game.
"To have five players represent the Stars in a game of that magnitude is special," said Stars GM Jon Hull. "Paul, Christian, Cole, Devlin and Philippe all showed why they were selected through strong play."
Lapointe was named Third Star of the Game thanks to two assists in the game, and he was one of three players to record a multi-point night. His point trend continues from his three-game point streak heading into the weekend. Cotter and Cole Krygier also recorded one point with Cotter scoring on the power play and Krygier adding an assist. All three Stars players combined on Cotter's power play goal.
"It's good to be recognized like that," said Lapointe. "I thought I had a pretty good night. It was easy playing with such good players. Just from playing with them, it does help a little bit with confidence and bringing it into the second half of the season. It was a fun game to be part of. It was fun playing with guys on my team that were there and guys from around the league."
"I think it was a really good solid, physical, normal game," said Cole Krygier. "I thought I played pretty well. Getting up the ice and making simple plays while playing solid defensively. When I had the time to show my skill, I just did what I do normally."
After a media and fitting night on Sunday, the players began on-ice testing Monday morning for the first team activity. Cotter tallied the best overall score, finishing in the top-five during six of the 10 tests and first in two tests. All five players also appeared in the top-10 during testing.
"I think a huge part of my game is skating, and I really rely on my skating with different transitions and explosiveness," said Cotter. "One of my big goals was to be near the top in that performance, and it worked out."
"It was a little difficult stepping onto the ice and just going right into a 30-meter sprint, but it's pretty fun seeing how you compare to all the top prospects," said McCabe. "It's awesome when you're on the top of the leaderboard at times. All that helps but it's also your reactions to the game and the situations you're put in."
Teams practiced in the afternoon for the first time with their coaching staff in preparation for the game before heading to a reception with ownership and staff from around the league.
"It was a pretty good experience," said Christian Krygier. "I thought it was a physical, team game instead of a skilled, individual game. I liked it better than the [All-American Prospects Game] to be honest because the age group was different. There weren't that many egos there. Everyone was pretty good guys."
Off the ice, four Stars personnel also assisted during the event. Head Coach Cody Chupp served as an assistant coach for Team West, Athletic Trainer/Equipment Manager Corey Courtney filled the same role for Team East, Collin Schuck assisted with media services for the league and freelance reporting, and Brandon Anderson provided photography throughout the event. With nine personnel, the Stars were the most represented organization at the event.
"Having four staff in the game shows the commitment that is being made to our players here in Lincoln," said Hull. "The little things matter, and we want to make sure we are getting them right."
The three-day event is held annually by the USHL to showcase the best draft-eligible talent ahead of the 2018 NHL Draft in June.
The Stars open their season series at the Ice Box against the Omaha Lancers on Friday, Jan. 12 at 7:35 p.m. Tickets are available at the box office, by calling 402-474-7827 or going to LincolnStars.com. Season and group tickets for the 2017-18 season are available, so jump in by calling 402-474-7827 and speak with a Stars representative. The Stars mobile app is also available in the iTunes and Google Play stores with "tap to buy" tickets, in-game push notifications and a rewards program that puts fans in the skates of a player. Download Now!