State legislature debates budget bill: Title X funding a hot topic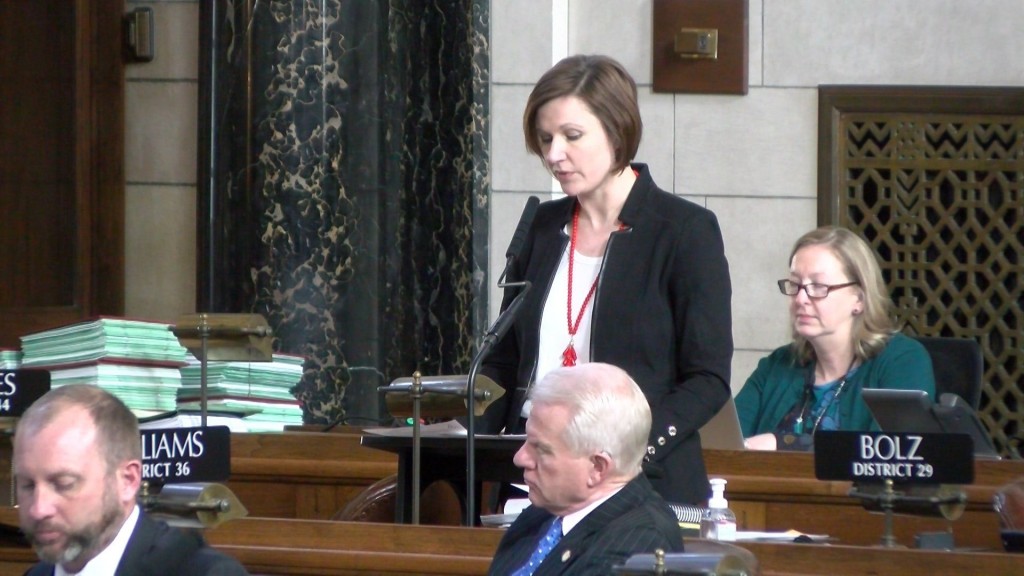 As state budget debates continued into Tuesday evening, government funding for health care clinics that provide abortions were a hot topic.

"I think it is time for us to take a vote. We have to enact a budget. We have a constitutional obligation to the citizens of this state to pass a budget. We cannot leave this session without passing it," said Senator John Murante.

The Nebraska legislature spent Tuesday debating the state budget bill.
One of the items that caused controversy was an anti–abortion provision from Governor Pete Ricketts related to Federal Title X funding.
Some Senators argued it would hurt access to health care and family planning services for low income individuals.
Senator Carol Blood said that out of the 42 clinics poised to lose funding, only three of them offer abortions.
"Out of the 28,000 Nebraskans that actually utilize Title X funding for family planning services, 8,000 of them are served by Planned Parenthood, the exact agency that this bill is targeted toward," said Senator Adam Morfeld.

Senator Kate Bolz placed an amendment on the main budget bill that would alter Ricketts' provision.
No Title X funds would be granted to organizations that offer abortions or abortion counseling.

"This amendment seeks to protect the FQHC's ability to provide cancer screenings, treatment for STDs, prenatal care and other services under the federal Title X program," said Senator Bolz.

Members of the legislature who are in favor of the governor's provision say this is not a proper use of tax payer money.

"I do not support tax payer funds going to provide the provision of abortions. Pure and simple. That is what I believe," said Senator Mike Hilgers.

As it currently stands, Title X funds are used to pay for contraceptives, cervical cancer screenings and testing and treatment for sexually transmitted diseases for low–income women and men. The money cannot be used for abortions.