State-of-the-art athletic performance lab opens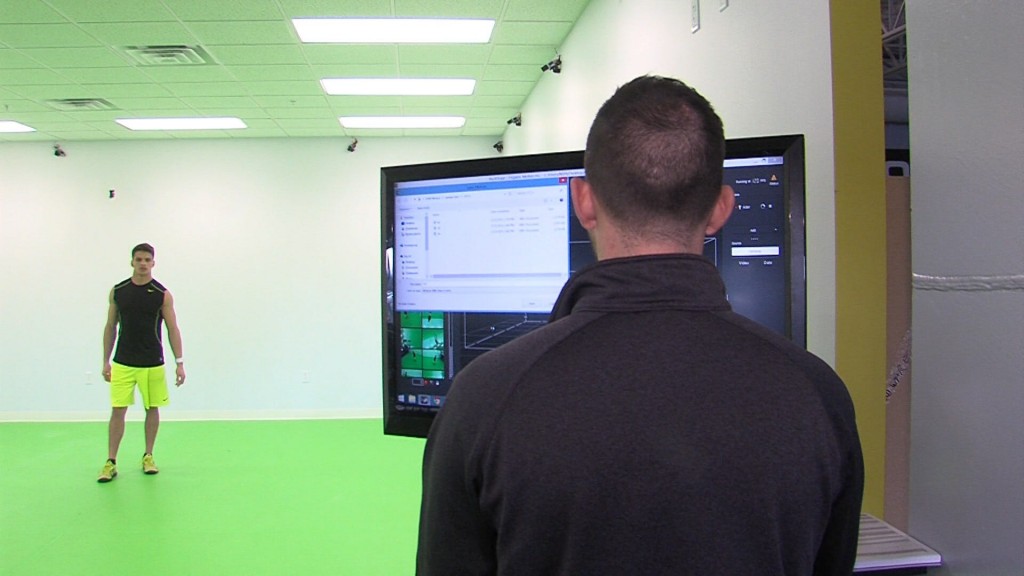 Posted By: Camila Orti
A Lincoln sports complex is taking performance analysis to the next level.
Speedway Sporting Village officially opened their "DARI Lab" on Thursday. DARI stands for Dynamic Athletic Research Institute, and Speedway's facility is one of only two in the country that are open to the public.
"We're just really excited to have this system in the community," Nebraska Sports Performance Institute Medical Dir., Dr. Robert Lane, said.
The 400-square-foot room is equipped with 17 high-tech cameras that wirelessly track every movement your body makes. The software then plugs that data into lengthy formulas and algorithms, and spits back information you can actually use.
"[Like] where are you lacking in strength, are you producing power in the right direction, in the right order," Lane explains.
From complex jumps to simple rotations, the lab technician will take you through a series of movements that will help analyze what your body is doing right, and what it's doing wrong. Lane says he'll then take the information the software provides and use it to formulate a specialized exercise plan to correct the problems.
Lane says most of their clients will be athletes looking to improve their performance, like running faster or swinging a club more efficiently, but a lab screening can also tell people if and where they're prone to injury.
"We did not know that he's had a shoulder issue but when we got his report back we saw that his shoulder was lit up," Lane said of a test subject.
Each session can cost anywhere from $50-$150, and is personalized to the client's needs. Lane says the screening's findings are processed and produced in around five minutes.
"We can use it for corporate wellness, we use it for athletics, we can really use it for anything," Lane said.
For more information on the Nebraska Sports Performance Institute at Speedway Sporting Village, click here.