State Patrol Colonel announces retirement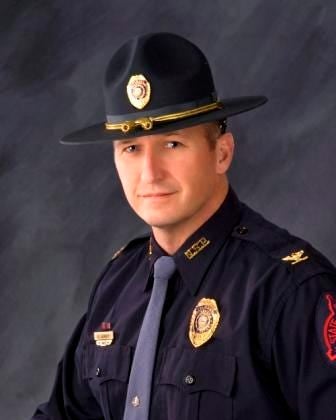 By: KLKN News Room
8@klkntv.com
Colonel David Sankey, Superintendent of the Nebraska State Patrol, is planning to retire as head of the Patrol. Col. Sankey is a 27-year veteran of the State Patrol. His retirement is effective Dec. 31, 2014. Gov. Heineman appointed Col. Sankey head of the Nebraska State Patrol in March 2011.
"Col. Sankey has been an outstanding Superintendent of the Nebraska State Patrol," Gov. Heineman said. "During his decades of service, he has led the State Patrol honorably. I thank him for his service and wish him well in all of his future endeavors."
"It has truly been an honor and a privilege to lead the Nebraska State Patrol and to serve the citizens of Nebraska for the past 27 years," said Col. David Sankey. "I am pleased to leave the agency in a strong position and I look forward to future opportunities."
A Lincoln native, Sankey, 50, was commissioned as a State Patrol officer on Dec. 11, 1987.
Prior to leading the State Patrol as Superintendent, he has served as Assistant Superintendent, working closely with the former Superintendent, Col. Bryan Tuma who is now the Assistant Director of the Nebraska Emergency Management Agency (NEMA), to establish policies, operating standards and oversee the agency's budget. Col. Sankey also supervised the three State Patrol Majors leading the field services, investigative services and administrative services divisions, in addition to the State Patrol's professional standards and executive protection divisions.
Additionally, Col. Sankey has served in a variety of command assignments including: Major of the investigative services division and Commander of the internal affairs and professional standards divisions. He began his career with the State Patrol working in field operations in Fremont with Troop A and specialized in accident reconstruction.
Col. Sankey serves on many boards and committees to include the Nebraska Crime Commission, the Nebraska Interstate Compact State Council, and the Governor's Homeland Security Policy Group. He also serves on the Governor's Human Trafficking Task Force and the Office of Violence Prevention. He is a past Chairman of the Midwest High Intensity Drug Trafficking Area (HIDTA) Executive Committee, and the Police Standards Advisory Council. Col. Sankey is active with the State and Provincial Division of the International Association of Chiefs of Police (IACP) where he currently serves as a member of the Homeland Security Committee. Throughout the years, Col. Sankey has worked closely with the Governor and NEMA, and played a key role in coordinating responses to statewide emergencies.
Col. Sankey added, "I was extremely honored to accept Command of the Nebraska State Patrol. I have appreciated the opportunity to serve alongside our dedicated, professional men and women of the Nebraska State Patrol, as we have worked together to provide the highest level of service possible to the citizens of Nebraska."
He graduated from Kearney State College in 1986 with a degree in Criminal Justice. He is a 2003 graduate of the Federal Bureau of Investigation National Academy, and completed the IACP Leadership in Police Organizations program in 2009.
After Col. Sankey retires, Lt. Col. Tom Schwarten, Assistant Superintendent, is expected to take command of the State Patrol until further notice.
Serving Nebraskans since 1937, Nebraska State Patrol officers perform a wide variety of duties. Those duties include working with communities to improve public safety; homeland security; enforcing traffic, criminal and drug laws; investigating crimes, as well as enforcing the laws and federal regulations pertaining to commercial motor carriers. The Nebraska State Patrol has six Troop Area Headquarters located in Lincoln, Omaha, Norfolk, Grand Island, North Platte and Scottsbluff. Across the state, more than 700 sworn and civilian employees provide traffic, investigative, administrative and support services.