State Patrol investigating mysterious rollover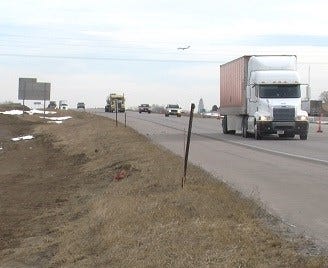 Posted By: KLKN Newsroom
The Nebraska State Patrol is still trying to locate the driver involved in an early morning rollover.
NSP spokesperson Deb Collins says it happened around 1:30 Friday morning near mile marker 396 on I-80, just before the Northwest 48th Street exit. She says the driver was in the westbound lanes and somehow lost control, rolling his or her 2005 Nissan Maxima several times. It landed on its top in the north ditch, Collins says.
Officials say nobody was on scene when deputies arrived. Collins says the State Patrol brought out their helicopter, and contacted area businesses and hospitals to see if the driver had appeared anywhere, but he or she was nowhere to be found.
Collins says the vehicle did not have license plates, and had fictitious in-transit stickers.
The investigation is ongoing.