State senators react to new death penalty repeal bill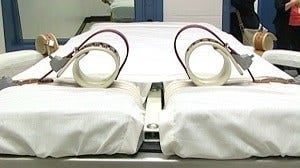 Posted by: Marlenia Thornton
mthornton@klkntv.com
It's a new year and Omaha State Senator Ernie Chambers is continuing his fight against capital punishment.
Chambers introduced a bill earlier this week to repeal it.
This comes after about 61 percent of Nebraska voted to bring the death penalty back in November.
"I think the people of Nebraska have spoken and very forcefully spoken, but it's any senator's right and privilege to introduce the legislation," Sen. Merv Riepe of Omaha said.
In 2015, the unicameral abolished the law in a close vote.
Some senators said the dynamics of the legislature have also changed since then.
There are more than a dozen new senators and many of which are more conservative.
Some lawmakers said this will be an uphill battle including from Sen. John McCollister who voted in favor of the repeal two years ago.
"There was a great discussion and debate on the death penalty in the legislature, I think it would be short circuited this year," Sen. John McCollister of Omaha said.
Senator chamber's bill is not the only one dealing with capital punishment this year.
There's another one regarding how to get the drugs for lethal injection.
Acquiring them has been a great hurdle in the past.
"I think you're starting to see the legislature sort of move forward with more an implementation instead of the status quo of having something and not doing or using it," Speaker of the Unicameral Sen. Jim Scheer said.
Chambers said no to an interview.
The next step for his bill is a hearing in the judiciary committee.