State to ask for Federal help from flooding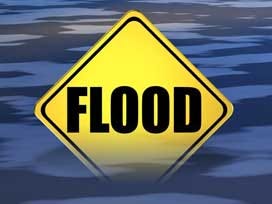 Governor Dave Heineman is expected to sign off on a disaster declaration Monday. The request will then make its way to the President's desk, and he'll decide if Nebraska needs help from the federal government.
It's estimated that the state received more than $14 million dollars in damage from recent flooding. State officials decided it was bad enough that we need help. Out of 93 Nebraska counties, 44 have seen significant damage over the last few weeks.
Infrastructure like bridges, dams, and roads all over the state have succumbed to the water. In Antelope county for example…Lieutenant Governor Rick Sheehy says many of their roadways are gone.
"People who live in rural areas have a need to be able to drive are finding it very difficult to navigate through their counties," Sheehy said.
Winds and heavy rain have also taken their toll on people's homes. Out of the 1600 accessed by NEMA and FEMA teams, 1200 have damage. "7 homes are considered destroyed. Some homes have significant damage others are minor."
The Governor decided 14 million dollars in damage is worth signing a disaster declaration for. He's requesting assistance from the federal government. But until then people will have to continue cleaning up. And roads crews will have to get to work, because it could take months before the president decides whether Nebraska gets any money.
"There are a lot of things you can do with temporary fixes and then you can go back and do some of the final repairs," Sheehy said.
If the President does decide Nebraska needs aid, the counties and cities will be reimbursed once the projects are completed.