State too busy to focus on death penalty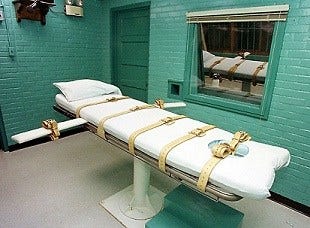 Posted by: Channel 8 Newsroom
8@klkntv.com
LINCOLN, Neb. (AP) _ Nebraska's attorney general says the state's corrections department has been too busy dealing with other problems to focus on resolving drug shortages that have halted executions in the state, which hasn't carried out the death penalty in 17 years.
Attorney General Jon Bruning told The Associated Press he's confident Nebraska will resume executions but it could be years before officials can work out a new approach using different drugs or a new supplier.
He notes the corrections department has been busy with other issues, including questions over the early release of some inmates.
Nebraska lost its only approved method to carry out executions when its supply of one drug used in the process expired in December.
Bruning says the state can manufacture the missing drug or change its execution protocol.