State Volleyball Tournament Staying in Lincoln through 2019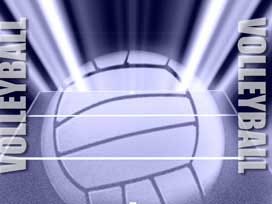 Posted By: Sports
sports@klkntv.com
Courtesy: Lincoln Chamber of Commerce
Lincoln, Neb. – On Thursday, the Lincoln Convention & Visitors Bureau won the bid to keep the Nebraska School Activities Association (NSAA) State Volleyball Championships in Lincoln after a three-year successful run of the bid won for 2014-16.
With a bid that includes the Pinnacle Bank Arena, Lincoln Public Schools and Devaney Sports Center, Lincoln was awarded the three-year bid to begin in 2017.
"We believe that Lincoln is the best place in Nebraska to host state championship athletic events," said Jeff Maul, executive director of the Lincoln Convention and Visitors Bureau. "We are small enough not to intimidate our guests and big enough to afford the kind of amenities needed to accommodate the magnitude of these events. Plus what better way to inspire our young people than to compete in the same spaces as our collegiate athletes."
"We are very proud of our community for rolling out the hospitality and the visitor services needed to make our out-of-town guests feel welcome and well cared for," added Maul. "Our proven track record is what helped most in convincing the NSAA directors to retain Lincoln as the host for the high school volleyball championships through 2019.
"With two of the best competition facilities located within 10 minutes of one another, an entertainment district that continues to thrive and wonderful city high schools, Lincoln has demonstrated how community partnerships make for the best visitor experience possible for athletes, family and fans," added Maul.
"This is exciting news for our city," said Tom Lorenz from SMG/Pinnacle Bank Arena, who helped present Lincoln's bid to host the tournament. "Lincoln continues to be an outstanding host site for high school athletic events," said Lorenz. "I hear our athletes and families comment on how we just get better and better at making the experience memorable and positive at Pinnacle Bank Arena and other city-wide venues," Lorenz added.
The NSAA typically puts Nebraska high school championship events up for community bid on a regular schedule depending upon the activity. The Lincoln Convention and Visitors Bureau takes the lead for the City of Lincoln and partners with the Lincoln Public Schools, the University of Nebraska and the SMG-managed Pinnacle Bank Arena to make a compelling case for hosting high schools sports in Lincoln.