State workers rally for better wages and benefits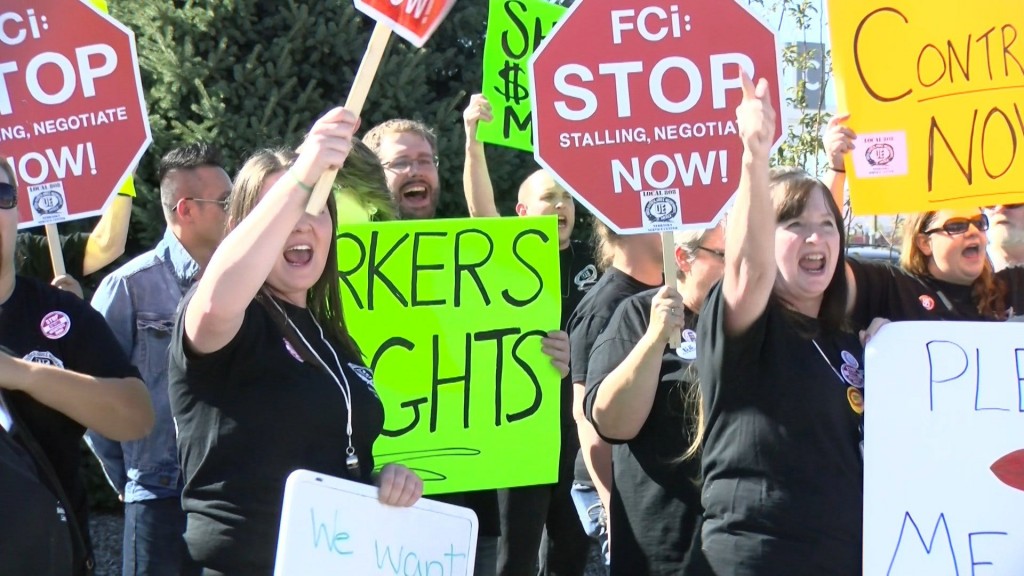 Posted by: Laura Wilson
lwilson@klkntv.com
After five years without a raise, employees at the Nebraska Service Center, in Lincoln, say they've had enough.
"We live paycheck to paycheck and some people can barely make that," said Nebraska Service Center General Clerk Lacey Harry.
"For a single person, having no raises, it's definitely difficult," added Trisha Branum, who is also a General Clerk at NSC.
Nearly 300 government workers unionized earlier this year-now represented by United Electrical Radio and Machine Workers of America Local 808.
On Tuesday, they rallied for what they say is nothing more than a fair contract.
"We're just asking for a little bit, something to help struggling, working people," said NSC General Clerk Zachary Knipe.
FCi Federal, a Virginia-based company, recently won its bid for the Service Center's government contract.
A spokesman for FCi Federal said in a statement Tuesday:
"We just began our tenure at the Nebraska Service Center, starting today. We look forward to successful negotiations with UE Local 808 and a productive relationship with the NSC workforce."
But union workers claim FCi is stalling on its contract negotiations, which could lose them their government reimbursement for state-approved raises.
"Now they're pushing it to the last week of October," said Harry.
"If we don't bargain in time and don't get it submitted to the DOL [by December 1st], any raise that we negotiate will come out of their pockets and that can cause the company to drag negotiations out for a year," she added.
It's something union workers plan to continue fighting against, if necessary.
"We're willing to do whatever we need to do-workers are fed up. We're not asking for the sky. We're not asking for anything absurd. We're just asking to be able to support our families," said Knipe
Union workers say they need to reach an agreement with FCi by November 1st.
In order to have the contract approved by the state by December 1st.
That way, FCi would be reimbursed for the raises.