Stenberg weighs in on proposed labor law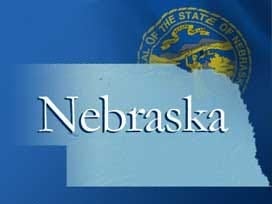 By: Ashley Harding
aharding@klkntv.com
If the U.S. Department of Labor gets its way, kids under the age of 16 won't be able to work on farms, but some say that's not right.
Under this new rule, if you're not at least 16, you can't work in certain agricultural jobs. Some say these teens are the best workers, and their presence is vital. U.S. Senatorial candidate, Don Stenberg, held a conference to shed some light on it. He was joined by Dawn Buell, owner of Nats Detasseling Inc.
"The teens want the jobs and in many cases they need them. That is college money, first car money and clothing money," said Buell.
There is one exception to the rule, and that's if the teen's parents own the farm they'll be tending to. Buell says last spring, she hired about 500 teenagers to work for her, and with this new rule, she says we'll all be at a disadvantage. "Our Nebraska teens have risen to the challenge of completing these acres so that we don't have to bring in so much migrant labor into the state. The money stays right here in our local economy," said Buell.
One of the many concerns regarding this new rule change centers around safety. After all, farm work can be tough, especially in Nebraska's hot summers. Buell says with her business, the proper precautions are always taken. "We're definitely watching the temperatures. We take so much extra water on board the buses," she said.
If you have an opinion about this, and want your voice to be heard, you have until Thursday to submit your comments to the Department of Labor.