Bruning confronts Stenberg regarding Twitter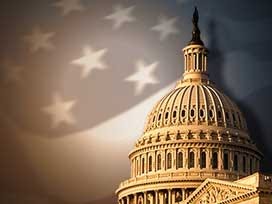 By: Ashley Harding
aharding@klkntv.com
Things took an awkward turn Tuesday night when Jon Bruning confronted Don Stenberg about trying to follow his 14-year-old daughter on Twitter. Now Stenberg is crying foul.
During the debate in Gering, Bruning questioned his opponent for U.S. Senate, Don Stenberg, about requesting to "follow" his young daughter on Twitter. "I'd like to know what does a 62-year-old man want to follow a 14-year-old girl on Twitter? I'd really like to know. She says, Dad, that's kind of creepy," Bruning said.
"We got important issues that need to be addressed and so I was just troubled that my opponent was trying to bring my daughter into it," he continued.
A visibly flustered Stenberg explained that his Twitter account is handled by his Public Relations Consultant and he personally never tried to contact Bruning's daughter. "As soon as we get done here, I'm going to call Dan Parsons and make sure that's taken off."
"Not only was Don shocked and amazed, but so was the whole audience. It was just a very uncomfortable moment," said Dan Parsons, P. R. for Stenberg.
Parsons explains that "if" it happened, it was because when the campaign looks for followers, they search for key words which connect with the values of the campaign that could've been how they found Bruning's daughter.
As for bringing it up at Tuesday night's debate, Parson says it was nothing but a cheap shot. "Frankly, I've never seen a more disgusting personal attack on another individual as Jon Bruning lodged against Don Stenberg."
With just days left until the primary election, both camps are knuckling down. As for Bruning, he says all sights need to be kept on the issues and nothing else. "Leave my family out of it, leave my children who are still in school out of it. Let's talk about the issues, that's what Nebraskans want us to do."