Stolen Cars Recovered In Lincoln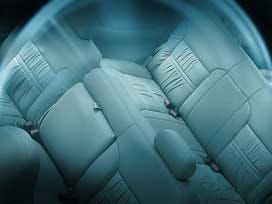 Police are questioning a man believed to have stolen 3 cars Wednesday.
Reports indicate 3 cars were stolen from 3 different locations during the day.
A '92 Ford Taurus was stolen from Backyard Burger at 8500 Andermatt Drive.
A '99 GMC Suburban was then reported missing from the Heart Hospital at 7500 South 91st.
The Taurus was found at the hospital, and Police say later in the day a 2000 Ford Explorer was reported missing from Westfield Gateway mall where they found the Suburban.
Witnesses reported seeing a dark skin male with a fishing hat driving off with the cars.
According to the Lancaster County Sheriff's office they received a call Thursday morning that a man that matched the description was flagging down cars in his t-shirt and underwear on Highway 77 and Stagecoach Road.
That's where officials say they found the Ford Explorer.