Storm damage keeps local businesses busy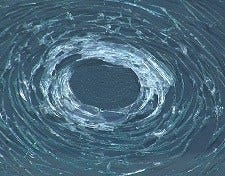 By: Bill Schammert
Bschammert@klkntv.com
Tuesday's storms left thousands of windshields shattered in southeastern Nebraska. From Norfolk to Wilber to Beatrice, P.J. Shaw, owner of Nebraskaland Glass, has taken countless calls about windshield repair.
"A lot of people are distraught," Shaw said. "Sometimes it got one, two, even three of their cars. They're missing work because they can't go anywhere."
Despite the increased business, Shaw says it's a tough job when you see so many people affected. Luckily, he says, most repairs his shop has done over the last 24-hours have been for people with insurance.
The cost is usually anywhere from $150 to $250, depending on the repair. And as business comes in, Shaw says insurance companies are likely taking a big hit.
"There's been several cases where every piece of glass is gone," he said. "Especially with models 10 years or older, it will exceed the value of the car and its just totaled."
Shaw says Nebraskaland Glass was just getting caught up from all the damage caused by the Mother's Day tornadoes that struck Beaver Crossing, Sutton and other areas, now he's in for another long-haul.
In business more than 50-years, he says the spring of 2014 definitely ranks up near the top, as far as damage goes.
"This is obviously one of the strongest seasons we've had in a while," he said. "God forbid, it stay this way."
Including both storms, Shaw estimates his company will have repaired at least 1,500 windshields by time all is said and done.