Storm moves through southeast Nebraska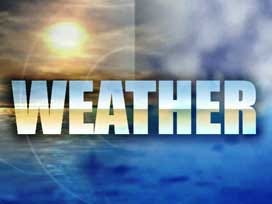 Severe weather moving through southeast Nebraska has knocked out power in parts of Lincoln.
Power is reported out at several areas in Lincoln including an area around S. 27th & South, Cornhusker Highway east of N. 27th St., and S. 27th & Highway 2. Lincoln Electric System has crews out working on downed power lines and restoring power. LES spokesman Russ Reno says about 1/4 of all LES customers are without power. Most of the outage is in North Lincoln. There's no word on how soon the power will be restored.
The storm caused roof damage and knocked down some tree limbs and power lines. Cass County officials say a motel in Greenwood sustained major wind damage.
Earlier, the same storm dropped 2-inch-diameter hail near Wahoo Monday.A different storm in southeast Nebraska generated a brief tornado that damaged crops in a rural area of Jefferson County. No structure damage or injuries were reported with that storm.