Storms leave damage in Weeping Water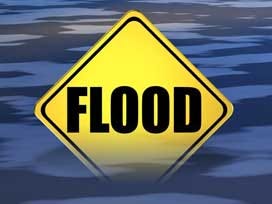 The town of Weeping Water about 45 minutes east of Lincoln is picking up after a storm ripped through the area causing substantial flooding.
As the water continues to surge, the Weeping Water campground looks like a battlefield full of broken trees and debris. Ray Wiles and his wife were camping in the area Sunday night when the storm became too much to handle. "They came down and said they waters rising too fast your going to have to get out and we started hooking up our campers to get out of there and all of sudden there was a bunch of people there helping out and if it wasn't for them we might not have got them out," Wiles said.
The Cass county Emergency Manager reported the water hit its highest point around 1am and didn't start to fall for almost 2 hours…taking out at least 4 bridges in the area. No injuries were reported from the floods but not everyone was able to get their campers to dry land. "There was a bus that didn't get washed away but got flooded pretty bad and another camper went into the crick and one floated down the lake and took out a bridge and landed on the other side of the lake," Wiles said.
"It's sad because finally was coming around for our community everybody was always fishing this is a place people come to weekends with there kids to stay and now it's destroyed and we got to put it back together as a community," Andrew Schneider of Weeping Water said.
The Cass county emergency manager said they'll be touring the damage for the next couple days but won't have exact damage estimates for at least a week.