News
Pioneer Pete returns to his roost
The iconic mascot of Lee's Chicken went through 80 hours of restoration by Anderson Auto Group.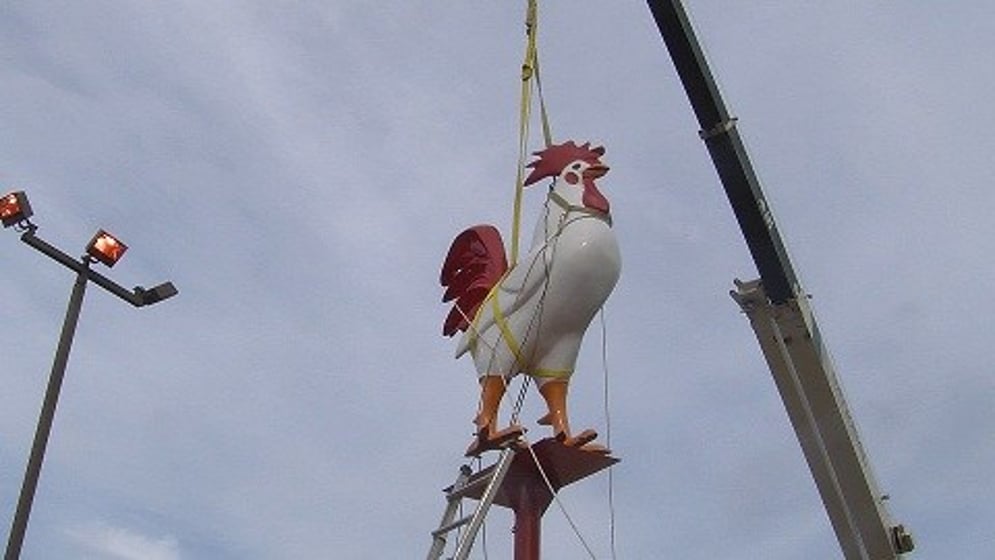 Pioneer Pete was stolen from his roost in August. Once returned, he was in desperate need of a make over. After 80 hours of work, Lee's Chicken has their iconic mascot back. 
"I've never seen him look so good. He looks better than ever, and I've been around here for half my life," says Dennis Kann, manager of Lee's Chicken.

Anderson Auto Group did the majority of the repairs and says his head was the hardest part. 

"He was pretty busted up. His head was broke off and of course he was sawed off at the ankles," says John Krause, collision manager at Anderson Auto Group.

For Pete's homecoming, there was live music, food and a bouncy house. To raise the 300 pound chicken back to his roost, it took a crane, straps and several men.