News
Race addressed in lecture series, "Courageous Conversations"
The lecture at Lincoln High was the first in a series that Doane College is hosting. Other topics to be addressed in the future include religion, sexuality and other difficult topics.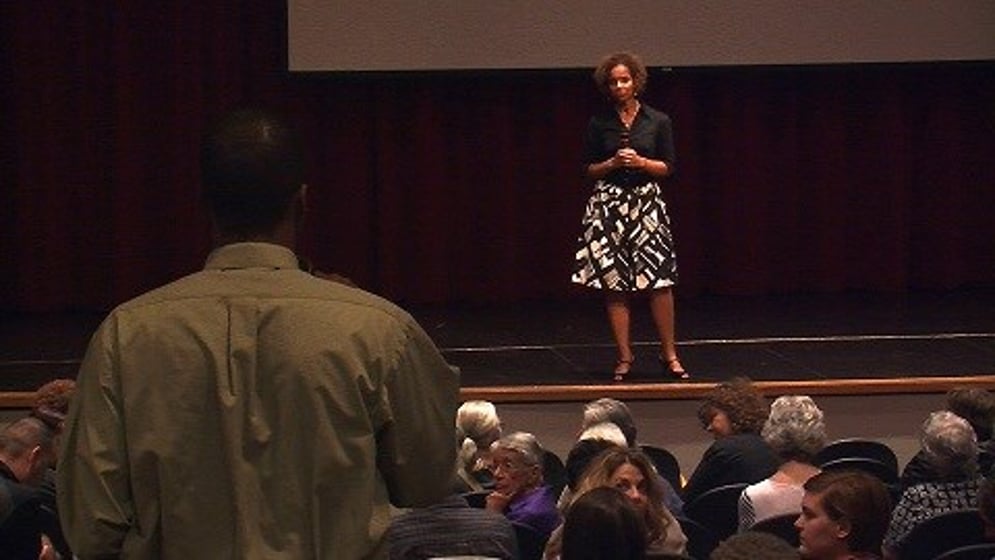 Doane College is hosting a series of "Courageous Conversations" addressing some of the most difficult topics in society. The first of the series addressed the issue of race. It focused on changing the overall perception of minorities, which professors say is more negative than positive. 
"It's time to break the silence about this negative imaging," says Dr. Leah Gunning Francis, Associate Dean sat Eden Theological Seminary.
Dr. Gunning Francis travels the country speaking about difficult issues. Sunday's lecture addressed racial profiling and police brutality. She says society needs to stop reinforcing what she calls the negative image of young, black males. This includes music or movies that promote killing, violence, and selling drugs.
"There is no other racial or religious group that has songs like this that target the people in that group," says Dr. Gunning Francis.
Dr. Gunning Francis says that no matter where she speaks people always want to know what they can do to get involved. Her advice?
"We need people just to think about themselves and the language that they use and the way they talk about black people and black males and what are they telling their children. Because the way things are, are not the way things have to be," says Dr. Gunning Francis.
Nearly 100 people showed up to Lincoln High for the self–titled "Courageous Conversation." Kathy Rauch says it was a rare event; a time for Nebraskan's to hear from someone on the national forefront of the issue.
"I think as a member of this community, being a white woman, I need to learn from people that have broader experiences and knowledge than I have," says Rauch.
Dr. Gunning Francis is speaking tomorrow at Doane College in Crete at 4pm. Future lectures of the courageous conversations will address sexuality, religion and other difficult topics.