News
Senators hold hearing on medical marijuana
Many people came to the capitol to share their struggles with epilepsy, or those of a family member. They want the option to use medical marijuana as treatment for their disorder.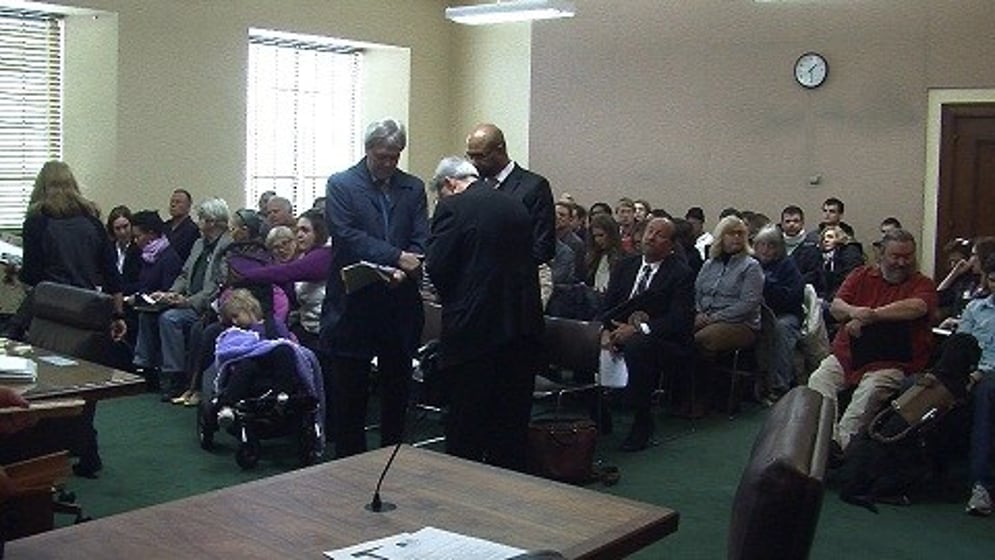 State Senators held a hearing Friday, for suggestions or concerns on the topic of medical marijuana. Many people came to the capitol to share their struggles, or those of a family member. They were speaking in support of a study project at the University of Nebraska Medical Center that would test the effects of medicinal marijuana on epilepsy patients. 
"You truly don't know how long 30 seconds is until you watch someone you love having a seizure," says Michelle Gillen.

Gillen's 12–year–old son, Will, has suffered from seizures since he was 4 months old. The doctors have tried multiple medicines and procedures for him, with little luck. Gillen pleaded with the Senators to give her family more options. 

"Epilepsy is a thief. It has robbed Will of the childhood he so deserves. It has shook our family to the core," says Gillen.

Medical marijuana opponents worry that it might open the door to the legalization of marijuana.

"You can not stop something that is necessary because you're afraid that it's going to open a door to something else," says Sheriff Jeff Davis, Sarpy County. 

Another worry is that the use of medical marijuana is not FDA approved. Some doctors are not positive that it will help, but Tonja Peterson-Wendt says every medicine used now to treat seizures is a trial and have negative side effects of their own.

"If you look up what the medications are already doing to use, this is not something that you should be concerned about. I don't know about you, but if you were a mom and that was your child, wouldn't you do anything possible," says Peterson-Wendt.

This was just a hearing, there was no vote on anything, but Sen. Crawford, a medical marijuana proponent, hopes to have a bill drafted for 2015.