News
Anti-Obama sign sparks controversy in Minden
When does free speech go too far? Residents of Minden, Neb. weigh in after a controversial sign goes up in town.
Tuesday, November 18th 2014, 4:14 PM CST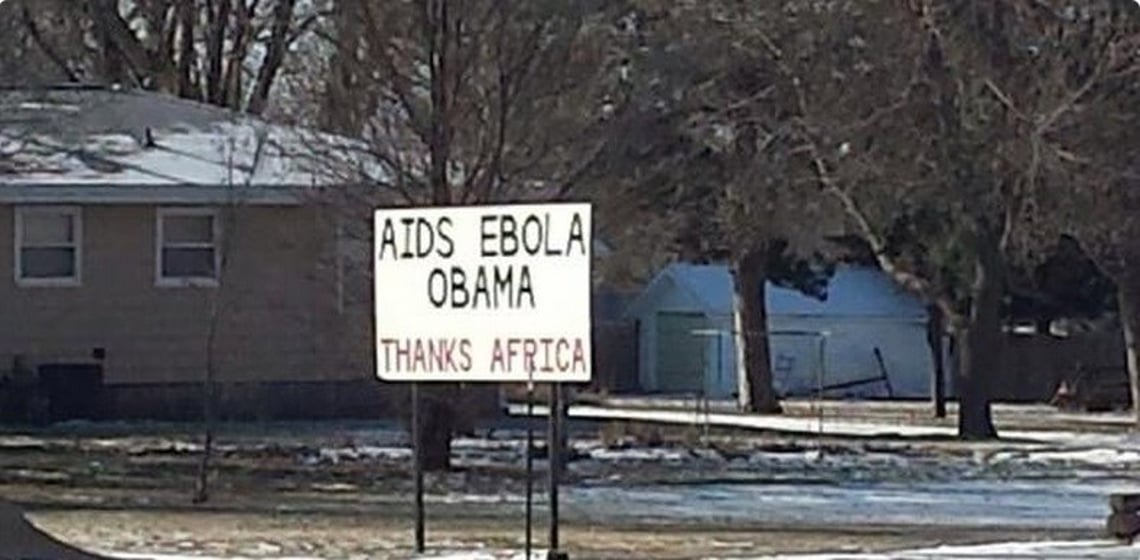 When does free speech go too far?
It's not a new debate, but a controversial sign put in Minden, Neb. over the weekend has once again sparked the conversation.

The sign says "Aids, Ebola, Obama. Thanks Africa." 
It was up in Minden for a few days before outrage from residents led to it going down.

"There was a lot of reaction once people actually noticed it. There were several people, like car after car that came by, doing laps around to look at it and take pictures," says Minden resident Chris Nielsen.

I spoke with the man who put it up Sunday night. He agreed to speak with me if i didn't name him; he's a white man, who looks to be in his mid-50s.

The sign was put up on his property; he was asked to take it down by town officials, and he did so early Tuesday morning.

At this point, he hasn't been charged with anything.

According to him, the sign wasn't meant to be racist, but just an expression of frustration with the federal government.

"I was fed up with what is going on in our country and this is the only way I could come up with to make a statement," he says. 

He continues, "...come on people, I haven't threatened anybody."

This isn't the first time anti–Obama sentiments in Nebraska have made headlines; back in July, an anti–Obama parade float in Norfolk also turned heads.

Channel 8 got a lot of feedback via social media on this latest issue.

Sen. Jeremy Nordquist tweets  "It's disgusting to see this in Nebraska."
@GigaTigga tweets "We have to support people's right to free speech no matter our personal opinion on what they say. THAT is #patriotism."
I spoke to some residents in Minden as well. Most of them say the sign went too far.

"It had tones of racism, and just to be posted so clearly by one of the major highways that go through the town. I just thought it was a terrible representation of anybody coming into the city that might see it," Nielsen says. 

Again, the man responsible for putting up the sign took it down voluntarily, but he tells me that putting it up in his first place, was his First Amendment right.