News
Pot busts down, money seized up
The legalization of marijuana in several western states has created varied statistics among Nebraska law enforcement agencies.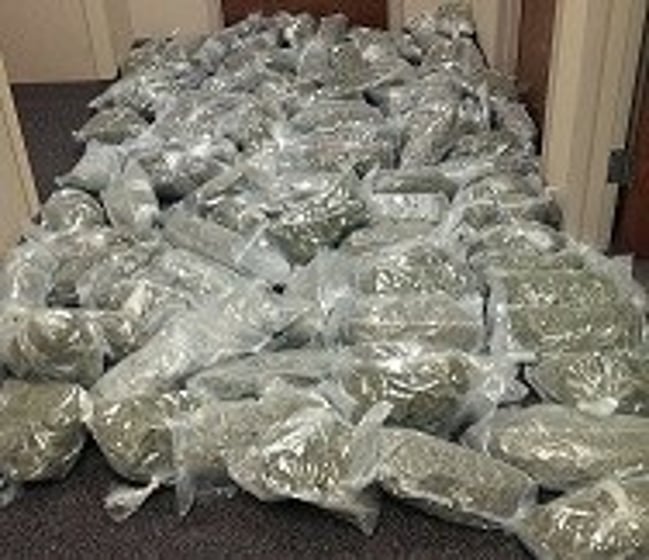 Interstate 80 has long been a drug trafficking corridor from coast to coast, but with the legalization of marijuana in three western states, have statistics in Nebraska changed? The answer: yes and no.
Lancaster County Sheriff Terry Wagner says he's seen a direct correlation between what's happening in Colorado, Washington and Oregon, and what's happening when his deputies make drug and cash seizures.
"They're really perfecting the hybrid quality of the plants they grow," he said. "There's a lot more THC and a lot bigger plants."
On Thursday, deputies stopped a vehicle that contained 97 pounds of pot just west of Lincoln. Wagner says that has a street value of about $500,000. 
By November of 2013, Sheriff Wagner says the county had seized $1.19 million in cash during traffic stops. In the same time period this year, that number has nearly tripled to $3.5 million.
"People will tell us, they collected this money and they were going to Colorado to buy pot for their friends," Sheriff Wagner said.
In Seward County, it's not about the plant, but what can be done with it. Patrol Sgt. Mike Vance says the number of marijuana edibles (candy, brownies, cookies) seized by their deputies has quadrupled in the last year. 
Neither sheriff's office had exact statistics available on the amount of marijuana seized, but the Nebraska State Patrol does.
Pot Seized by NSP (Through 10/23 each year)
    - 2010: 2452.81 lbs
    - 2011: 2951.60 lbs
    - 2012: 3895.95 lbs
    - 2013: 1995.35 lbs
According to the NSP, citation statistics haven't changed either. Through September, there were 1239 in 2013 and 1259 in 2014.
"While we are gathering and still evaluating data," the NSP said in a statement. "[We] have not seen a measurable increase in citations related to the sale and possession of marijuana."