News
Lincoln kids explore wearable technology
Lincoln kids got a hands-on lesson Sunday afternoon on wearable technology.
Sunday, January 17th 2016, 9:10 PM CST
Updated:
Monday, January 25th 2016, 9:38 AM CST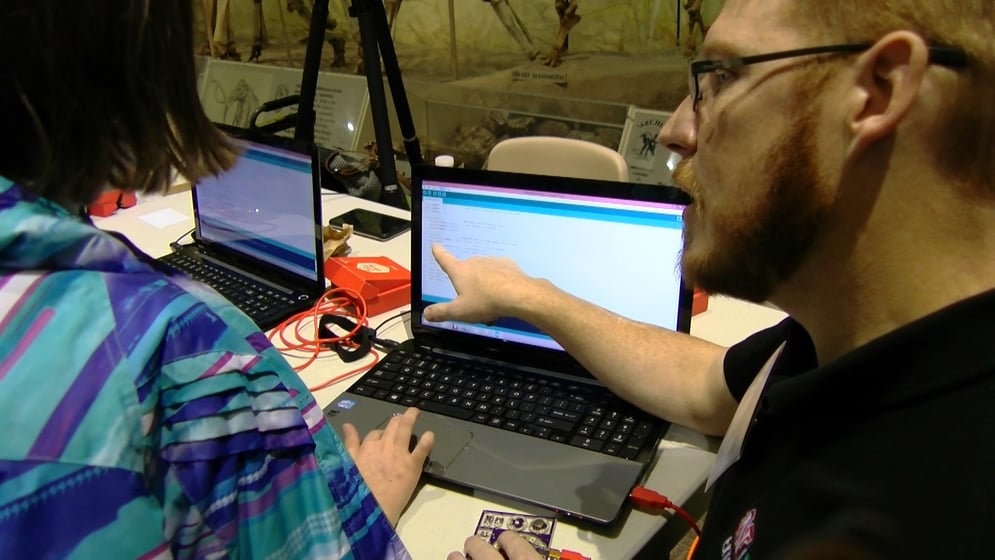 You may wear gadgets like the apple watch, the fitbit, or maybe even the garmin band.
But, do you know how they work? Some kids around Lincoln might be able to explain it to you.
"The negative goes to the negative and that's how the light comes on," Zoe Falls, UNL PHD student, said.
The kids had the opportunity to learn what makes those watches and other devices tick.
"With the numbers you can make it go faster or slower, really anything you want," Aubrey Mandeville, 5th grader, said.
They got a hands-on lesson Sunday afternoon on wearable technology.
It was the theme of the University of Nebraska Lincoln and Morrill Hall's Sunday with a Scientist event.
"Today's world needs good engineers and people who are able to not just be consumers of electronics, but creators and innovators of the electronics," Dagen Valentine, event coordinator, said.
Perhaps someone like 9 year old Grant Strong, he already knows he wants to be an engineer when he grows up.
He explained to me the basic foundation of wearable technology, something he just learned at the event.
"You have to make sure the right time circle has the right energy source so then the lights can come on," Grant Strong, 3rd grader, said.
Two girls already knew the basics. Aubrey and Brooke are only in  the 5th grade and tell me computer coding is something they're learning in school right now.
The event had five different interactive stations for kids to explore the foundation of wearable technology Sunday.
For more information you can visit the website.
http://museum.unl.edu/sundaywithascientist/jan2016.html